World News
ELN rebels ambush Colombian forces, kill 12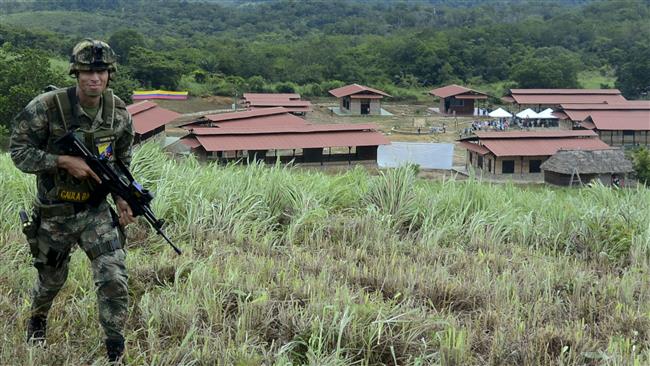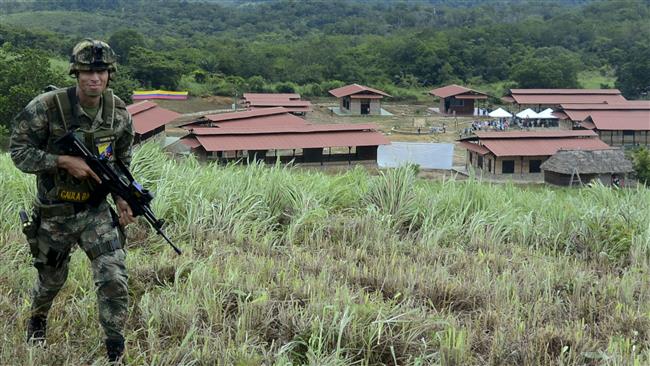 Members of the second-largest rebel group in Colombia, the National Liberation Army (ELN), have reportedly ambushed a group of security forces transporting the ballots cast in the country's regional polls, killing 12 people.
The ELN attack, which killed 11 army soldiers and a policeman, took place in the mountainous city of Guican, located in the central province of Boyaca, Colombian Defense Minister Luis Carlos Villegas told reporters on Monday.
The security forces came under attack with explosives and shots as they were transporting the votes cast in Sunday's regional elections to the capital, Bogota.
Three army troops were also injured, while two soldiers, a police officer and two election officials as well as a member of the local Uwa indigenous tribe remain missing, according to a statement from the country's military officials.
'Time for peace, not war'
The ELN attack comes amid ongoing closed-door talks between the rebel group and the Colombian government.
Shortly after the incident, President Juan Manuel Santos slammed the deadly ambush, saying that, "If the ELN think that these acts will win them political space or strengthen them in an eventual negotiation, they are completely wrong."
He also said that he had given orders to the military to intensify its operations against the rebels, adding that, "This shows that the ELN has not understood that this is the time for peace and not for war."
The group has been battling the government since 1964. The ELN is notorious in Colombia for attacking government soldiers, kidnapping people and targeting the country's infrastructure.
The ELN consists of around 2,000 members and is smaller than the Revolutionary Armed Forces of Colombia (FARC) rebel group, which has also been in peace talks with the government over the past three years.
More than 220,000 people have lost their lives and millions have been displaced in some five decades of clashes between government forces and rebels.