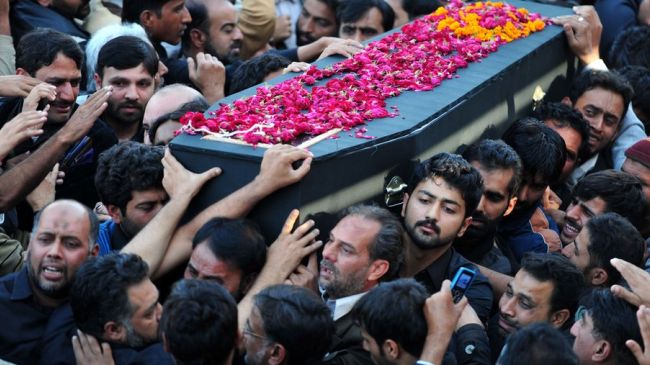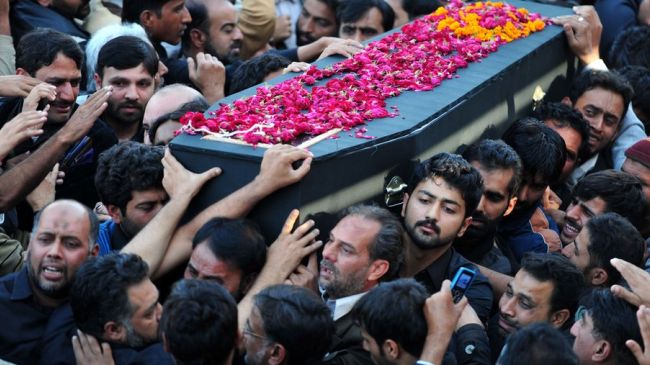 A fresh attack of enemies of Islamic Unity on Shia pilgrims has claimed the lives of at least 19 people in southwestern Pakistan as they were on their way to Iran, officials say.
The attack took place on Sunday after a bomb ripped through a convoy of three buses carrying Shia pilgrims in Mastung district, some 30 kilometers (18 miles) south of Quetta in Balochistan Province.
Tufail Baluch, a senior government official in the district, said the bomb set one of the buses ablaze.
"At least 19 people have been killed and 25 injured. All of them were Shia pilgrims," he said, adding most of those killed were burnt to death.
"The bomb was planted in a car. The condition of some of the injured is critical," AFP quoted Baluch as saying.
Reports say a number of women and children are among the dead.
A senior government official in Quetta, the capital of Baluchistan Province, said the buses were carrying some 180 Shia pilgrims.
One bus carrying some 45 pilgrims was badly damaged, he said.
There was no immediate claim of responsibility for the attack.
The latest violence comes as part of escalating attacks against Shia Muslims in different parts of Pakistan in recent months. Since the beginning of 2012, hundreds of Shias have been killed in the country.
Last month, many Shia Muslims were killed in several attacks targeting processions held to commemorate the martyrdom of the third Shia Imam, Imam Hussein (PBUH).
Pakistani Shia leaders have called on the government to form a judicial commission to investigate the bloodshed.
According to Human Rights Watch, the Pakistani government has failed to stop violence against Shias, who account for around 20 percent of the 167-million-strong population of the country.
Pro-Taliban militants have been involved in a violent campaign against Shia Muslims in Pakistan over the past years.