Saudi Arabia
Yemen
Enemy of Islam Saudi regime's jets drop bombs on Yemen radio station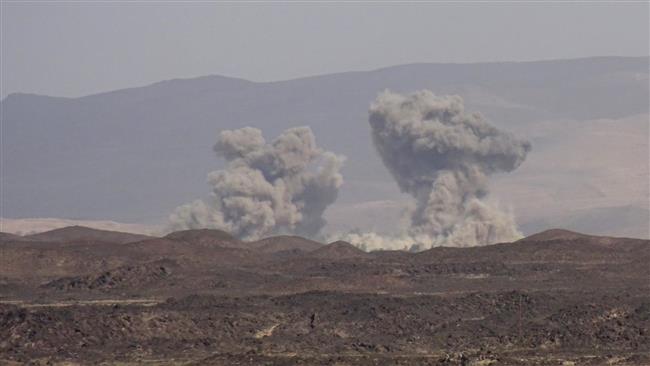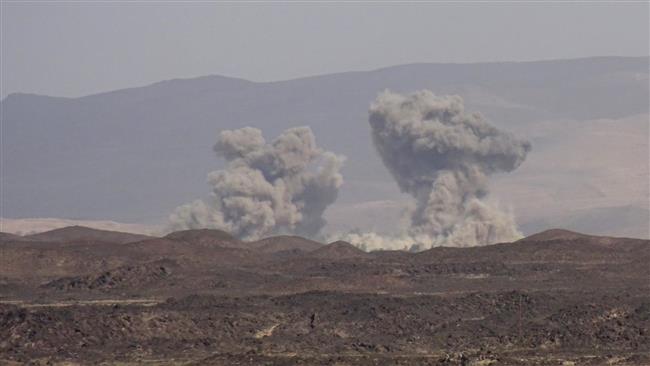 Zionist Saudi regime warplanes have, "for the first time," launched an attack on a radio station in northern Yemen, while six civilians are killed in similar raids on the capital, San'a.
The strike happened on Sunday in northern Sa'ada province, according to Press TV's correspondent in Yemen.
Saudi America's deadly war on Yemen rages on with jet fighters targeting various locations in the impoverished country.
Also, the northern province of Sa'ada, which is close to the Saudi border, was the target of multiple airstrikes.
In the western part of the country, Saudi fighter jets bombarded the Hudaydah International Airport several times.
In another attack, "Saudi Arabia has killed at least 6 civilians" and injured 10 others in the Al Khafji area on the outskirts of the Yemeni capital, Sana'a.
According to the correspondent, Yemen's Houthi Ansarullah movement unveiled on Sunday a new missile that can hit deep into Saudi territory.
The missile is called "Zilzal," literally meaning "earthquake" in the Arabic language.
Ansarullah fighters have in the past launched rocket attacks on Saudi border cities, including the strategic southern city of Najran in retaliation for Riyadh's deadly airstrikes against the Yemeni people.
The Yemeni army has reportedly captured a military position inside Saudi Arabia near the Yemeni border
In recent weeks, several rocket attacks by Yemeni forces targeted military positions in the Saudi border cities of Najran and Dhahran al-Janub.
Yemen has been under Saudi airstrikes since March 26. The military aggression, carried out without a UN mandate, is meant to restore power to Yemen's fugitive former President Abd Rabbu Mansour Hadi, who is a close ally of the Riyadh regime.
According to the UN, about 2,000 people have been killed, 7,330 others injured and more than 500,000 displaced as a result of the conflict in Yemen.
UN Special Representative to Yemen IsmailOuld Cheikh Ahmed has reportedly left the country after a 2-day visit aimed at reviving an internal dialog.
The UN official, according to Press TV, left Yemen because of ongoing bomb attacks by Saudi warplanes.