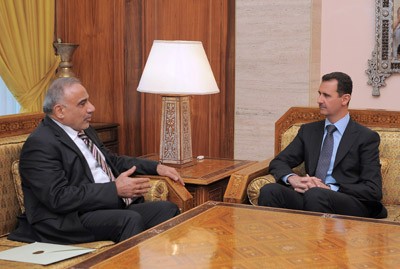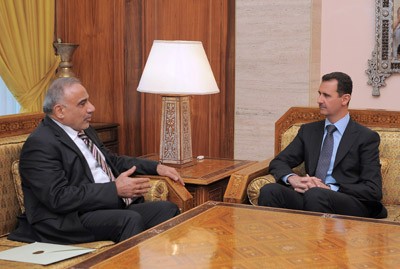 President Bashar al-Assad received on Tuesday a letter from Iraqi President Jalal Talabani on Syrian-Iraqi cooperation and developments in the Middle East and Syria in particular, expressing Iraq's support for Syria's security and stability.
In the letter was conveyed by the Iraqi President's envoy Adel Abdelmehdi during a meeting with President al-Assad, during which the two sides discussed the regional situation in general and the situation in Iraq in particular.
In March, President al-Assad received a telephone call from President Talabani underlining his country's support to Syria in the face of conspiracy to which it is exposed.
President al-Assad also received a letter last April from Premier Nouri al-Maliki on the bilateral relations between the two brotherly countries and the Iraqi government backing to Syria.