Iran
Envoy: Limited Protest in Cairo Aimed at Deterring Iran-Egypt Growing Ties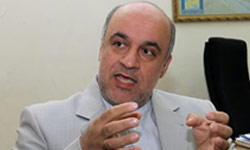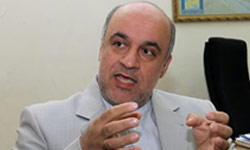 Head of Iran's Interests Section in Egypt Mojtaba Amani said the few protesters who attacked his residence in Cairo are backed by countries which are against the growing relations between Iran and Egypt.
A crowd of protesters attacked the residence of Amani in a Cairo suburb reportedly in protest at the warming relations between the two countries. The crowd staged the protest in front of Amani's residence on Friday and tried to scale the walls and break into the building, but was blocked by the police.
Speaking to FNA about the incident, Amani said despite the weeklong propaganda campaign by certain groups which invited people to take part in the protest, only some 60 people from Salafist groups and a number of supporters of the Syrian opposition group eventually gathered to stage a small rally on Friday.
"These people are well-known rioters who are paid to gather to stir chaos in some special places everyday," Amani noted.
The Iranian diplomat further stated that countries that consider Iran-Egypt ties against their interests are trying to thwart closer relations between Iran and Egypt through sparking such anti-Iran moves.
He added that the US, the Zionist regime of Israel and a number of Arab states are actively supporting these rioters.
After the collapse of Hosni Mubarak's regime, the Iranian and Egyptian officials voiced their interest in the resumption of diplomatic relations between the two countries.