Europe
Iran
Middle East
Science
EU condemns assassination of senior Iranian nuclear scientist as 'criminal act'
The European Union has condemned the killing of a top Iranian nuclear scientist as a "criminal act."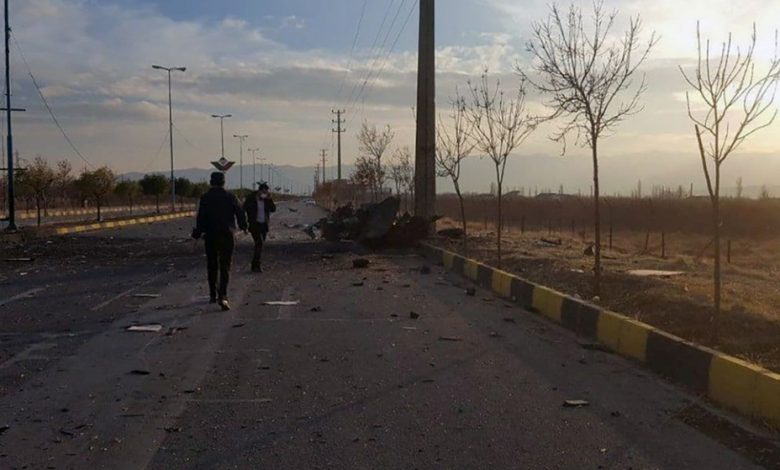 The lead spokesperson for the external affairs division of the European Union, Peter Sano, said on Saturday the assassination of the Iranian scientist near the capital, Tehran, violates the principles of human rights.
"This is a criminal act and runs counter to the principle of respect for human rights the EU stands for," the spokesperson said in a statement on Saturday.
He also expressed his condolences to the family members of Mohsen Fakhrizadeh while wishing a prompt recovery to any those who sustained injuries.
"In these uncertain times, it is more important than ever for all parties to remain calm and exercise maximum restraint in order to avoid escalation which cannot be in anyone's interest," the statement added.
The remarks came a day after Dr. Fakhrizadeh, a professor of physics at Imam Hussein University who headed the Iranian Defense Ministry's Organization of Defensive Innovation and Research (SPND), was assassinated while traveling near Absard city in Tehran Province's eastern Damavand County in an attack that also involved a car bombing.
UN urges restraint after scientist assassination
UN Secretary General Antonio Guterres has also stressed the importance of restraint to prevent an escalation of regional tensions after the assassination of the prominent Iranian nuclear scientist by suspected Israel-tied terrorists near the capital Tehran.
"We have noted the reports that an Iranian nuclear scientist has been assassinated near Tehran today. We urge restraint and the need to avoid any actions that could lead to an escalation of tensions in the region," Guterres' spokesman Farhan Haq said on Friday.
Iranian government officials and military commanders hinted that the Israeli regime could have been behind the terror attack, vowing harsh revenge against all the criminals involved.
Meanwhile, the New York Times reported that Israel was behind the assassination, citing to three US officials.
"One American official — along with two other intelligence officials — said that Israel was behind the attack on the scientist," the paper said.
"It was unclear how much the United States may have known about the operation in advance, but the two nations are the closest of allies and have long shared intelligence regarding Iran," it added.
Germany urges restraint, avoidance of escalating tensions
A German Foreign Ministry spokesman called on all sides on Saturday to show restraint and avoid any measure that could escalate tensions.
"A few weeks before the new US administration takes office, it is important to preserve the scope for talks with Iran so that the dispute over Iran's nuclear program can be resolved through negotiations," the spokesperson said in an emailed statement.