Syria
EU Decision to Lift Arms Embargo against Syria Opposition Exists Only in Name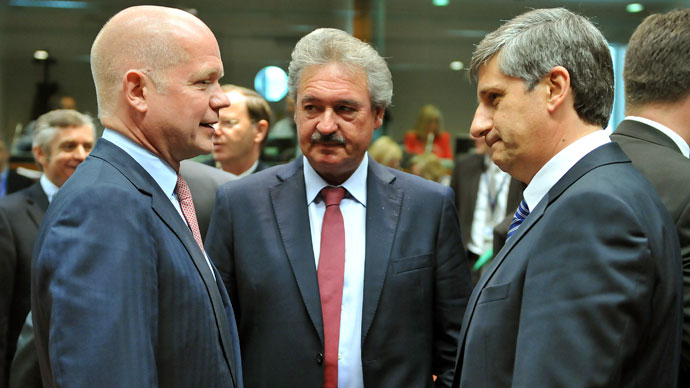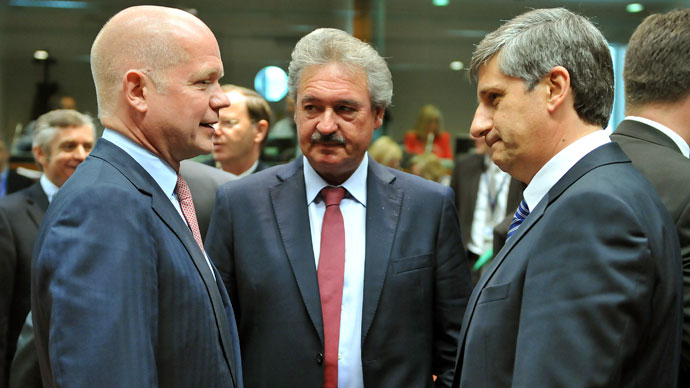 The European Union agreed to end arms embargo against the foreign-backed opposition in Syria. However, no member state announced it had intention to send any arms in the coming months, in wait for a US-Russia peace initiative.
After 12 hours of talks in Brussels, British Foreign Secretary William Hague announced the deal, while maintaining the remainder of a far-reaching two-year package of sanctions against the Syrian government.
Without such a deal, the entire set of sanctions, including an assets freeze on Damascus and restrictions on trade in oil and financial transactions, would have lapsed at midnight on Friday.
However splits within the EU were exposed.
Britain and France championed the lifting of the arms embargo while Austria, Sweden, Finland and the Czech Republic were reticent about pouring more arms into a conflict that has already cost some 94,000 lives.
To send arms is "against the principles" of Europe which is a "community of peace", said Austrian Foreign Minister Michael Spindelegger, a longtime outspoken opponent of the move.
A French official in Paris stressed that "this is a theoretical lifting of the embargo. In concrete terms, there will be no decision on any deliveries before August 1".
Such a delay will allow for the planned US-Russia sponsored international peace conference on Syria, which it is hoped both the Syrian government and opposition figures will attend next month.
"None of the member states have the intention of actually providing arms at this stage," added Frans Timmermans, the Dutch minister who tried to steer a compromise.
"Quite a lot of arms are already going to the wrong hands," he added. "The parties to the conflict don't have a shortage of arms, frankly."
Hague stressed that Britain, while championing the move, also had "no immediate" plans to supply weapons to the armed groups fighting Damascus.
He said Britain saw only a political solution and a diplomatically supported solution for Syria but that Monday's ground-breaking decision "sends a very strong message from Europe to the (President Bashar) Assad regime of what we think of the continued brutality and murder and criminality of this regime".