Europe
'EU has no time to wait until German polls'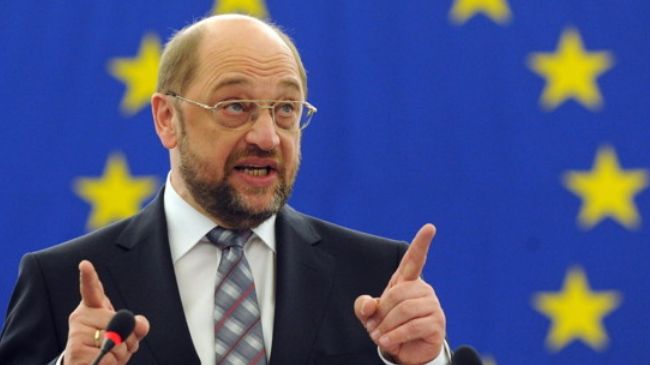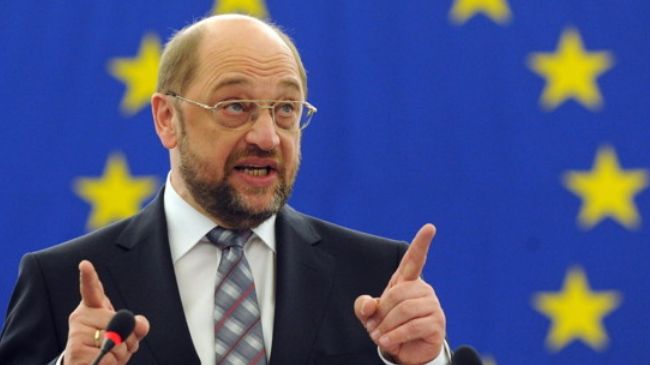 The European Parliament president says measures to revive the European Union's economy and create new jobs cannot be delayed until Germany's September elections.
"The European Union has no time to wait until the German elections," Martin Schulz said on Friday.
Schulz further called on the EU leaders to address youth unemployment, which is especially high in southern Europe, especially in Greece and Spain.
"An unemployed young man or woman in Spain cannot wait for German voters," Schulz added.
On March 13, The European Union employment commissioner Laszlo Andor warned that the youth unemployment and its related social problems now cost the European Union about 1.2 percent of gross domestic product (GDP), which equals to some 150 billion euros.
Also, the Eurostat data agency put the eurozone's March unemployment rate at a record high of 12.1 percent, up by 62,000 from the previous month, saying that some 19.2 million people in the bloc are receiving government financial assistance.
Several experts believe that German Chancellor Angela Merkel would be unwilling to approve bold growth measures prior to the election, as some plans could imply greater burden sharing within the eurozone, including Germany.
Merkel has also been criticized for her support for austerity policies imposed on European economies as eurozone fails to spur growth and lower the jobless rate.
Merkel, who is facing Germany's federal elections on September 22, wants to promote the image of a politically united Europe tackling the ongoing debt crisis.
Europe plunged into financial crisis in early 2008. The worsening debt crisis has forced the EU governments to adopt harsh austerity measures and tough economic reforms.