Iran
Iraq
Qasem Suleimani
Ex-Deputy PM: Iraqi Kurdish Leaders Revoke Kurdistan Referendum Results on General Soleimani's Bid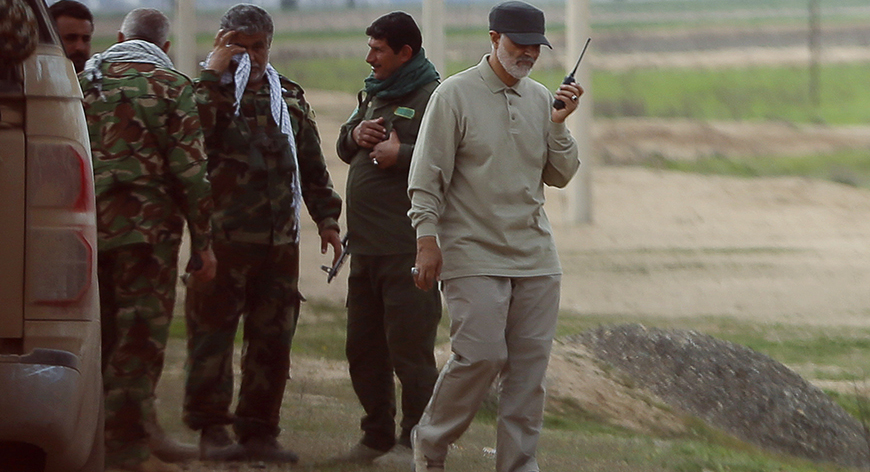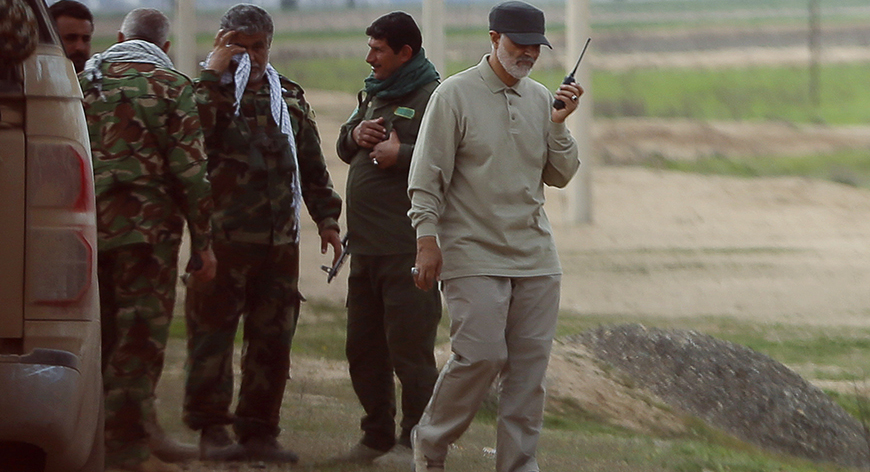 Former Iraqi Deputy Prime Minister Hossein al-Shahrestani lauded the efforts made by Commander of the Quds Force of the Islamic Revolution Guards Corps (IRGC) to help restore peace and security in Iraq, and said the Iraqi Kurdistan leaders froze that region's referendum results on recommendation of Major General Qassem Soleimani.
"General Qassemi Soleimani, commander of Iran's Quds Force tried hard and advised Iraqi Kurdistan Region's leaders to annul the referendum's results," the Arabic-language al-Mayadeen television quoted al-Shahrestani as saying on Tuesday night.
He underlined that Iran and Iraq have good relations in all areas, and said, "We will not allow the Americans to interfere in our relations."
He pointed to Israel's support for Kurdistan's independence referendum, and said that people supported by the Israeli regime advised Erbil to insist on holding the referendum.
In a relevant development on Tuesday, the Kurdistan Regional Government (KRG) said that it will freeze the results of a recent vote for independence from Iraq.
Based on a statement released by the KRG on Tuesday, they also called for an immediate ceasefire and a cessation to all military operations in the northern region.
It also proposed open dialog with Baghdad based on the Iraqi constitution.
The announcement came shortly after the parliament in the autonomous Iraqi region of Kurdistan announced that legislative and presidential elections that were delayed due the ongoing political stand-off with Baghdad would be held in eight months.
The development may end weeks of simmering tensions between Baghdad and the Kurdistan Regional Government over the September 25 referendum, held in open defiance of the central government in Baghdad.
Iraq, along with neighbors Iran and Turkey, opposed the vote, warning that the referendum would further complicate the security situation in the Arab country that has been grappling with foreign-backed militancy in its north and west for the past three years.
Following the vote, the central government in Baghdad shut down flights in and out of the region and ordered a halt to its independent crude oil sales.
The Kurdish region further slipped into political uncertainty after Iraqi forces captured the disputed city of Kirkuk last week. The city and its surroundings, rich in oil and populated by Kurds, Arabs and Christians, have been at the heart of a long-running row between Erbil and Baghdad.
Gorran, the main opposition party to Barzani, issued a statement on Sunday, calling for the resignation of the Kurdish leader, who has held the region's presidency since 2005. The opposition party said Barzani was responsible for the turmoil that followed the referendum.
Last week, Iraq's judiciary also issued arrest warrants for three senior Kurdish officials, who were allegedly behind the contentious plebiscite, which also faced strong opposition from regional countries, including Iran and Turkey. Iraq's Supreme Court has already ruled the referendum unconstitutional.