Iran
Middle East
North America
Ex-IRGC Commander: US Might Disintegrate into Commonwealth States after Coronavirus
Secretary of Iran's Expediency Council (EC) and former commander of the Islamic Revolution Guards Corps Mohsen Rezayee said that the United States could disintegrate several commonwealth countries after the coronavirus crisis ends.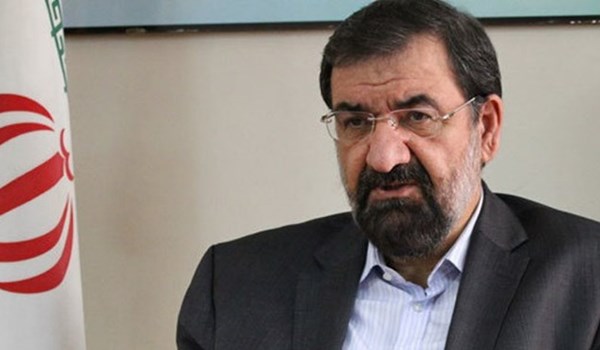 "The US might turn into commonwealth states in the post-coronavirus world," Rezayee wrote on his twitter page on Wednesday.
He added that the high expenses of the US fruitless military build-up in other countries, the US administration's inefficiency and the states' distrust of the Federal Government act like a "time bomb".
The US is one of the most unequal nations in the world, according to the Organisation for Economic Co-operation and Development, outranked by only a smattering of countries — Bulgaria, Turkey, Mexico, Chile, Costa Rica and South Africa. The coronavirus pandemic and resulting economic shutdown is likely to increase the gap between the haves and have-nots, and doctors and public health experts say socioeconomic status is playing a role in whether a person will survive the disease.
The novel virus does not care about your race or socioeconomic status, but data released by several states suggest your race and socioeconomic status — and everything that goes with it, including access to quality health care — could make a big difference in whether you contract the virus and whether you survive.
While John Hopkins University's Global Health Security Index may have ranked the US first out of 195 countries in several areas of pandemic preparedness, it gave the country much lower scores in other key areas. America ranks 175th, for example, when it comes to health care access, which looks at things like out-of-pocket health expenditures per capita and whether a country has mandated universal health care coverage.
Behind America's enviable wealth and stability, there is another piece of the story — a less photogenic side of the American experience — where racial and economic inequality persist decades after the Civil Rights movement.
alarming health department statistics from cities and counties the Carolinas, Illinois, Louisiana, Michigan, New Jersey, New York and Wisconsin show that black people are getting sicker and dying at higher rates from the novel coronavirus than white people.
Although the federal government hasn't yet released data on the pandemic and race, the disparity looks likely to be a national trend, exacerbated by a combination of biased white doctors, black people's well-documented distrust of the medical community and the failure to aggregate and properly report out data on the sick and dying.
Black people are at the mercy of everything that is flawed and dysfunctional about America's health-care system, which has long been shaped by racism.
Decades of research show the ways that racism produces a rigged system that drives disparities in health outcomes across lifetimes and generations. Higher levels of discrimination and bias are associated with elevated risk of a broad range of diseases, from higher levels of stress hormones, to blood pressure, to obesity and early death. All of those underlying conditions put people at higher risk for bad outcomes from COVID-19.