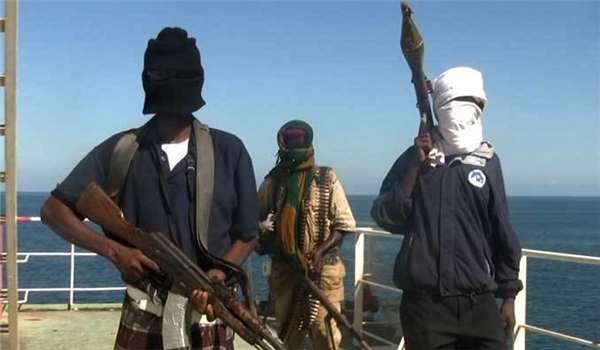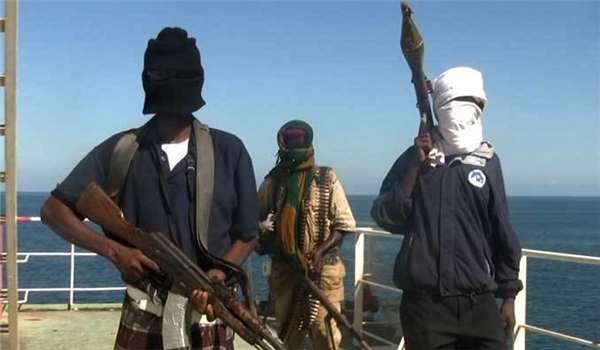 A Saudi officer captured by Ansarullah popular movement confessed that Riyadh has hired Somali pirates to carry out terrorist attacks against Yemen.
Isa Walad Hassan al-Omri, one of Ansarullah leaders, told FNA on Saturday that several captured Saudi officers have disclosed Riyadh's relations with the Somali pirates in their confessions.
"The Saudi spy agency has asked the Somali pirates to smuggle arms to the terrorists in Yemen and carry out terrorist operations in the country," Omri said, elaborating on the confessions made by one of the arrested Saudi officers.
"Saudi Arabia has provided the Somali pirate with important military and geographical intelligence to organize terrorist attacks, including a blast at the University of Sana'a," he added.
A similar report said earlier this week that the Saudi monarchy is smuggling large consignments of weapons and munitions into Yemen in a bid to aid the al-Qaeda terrorists in the Arab country.
Yemeni media outlets released a report on Tuesday, saying that Riyadh is sending large quantities of arms and ammunition to al-Qaeda terrorists operating in Yemen to undermine the Ansarullah popular fighters.
The report added that so far 36 trucks, 16 of them loaded with arms and munitions, have been smuggled into Yemen through Wadia border crossing in the Eastern Yemeni province of Hadhramaut.
The terrorists were also provided with medicine and funds, the report added.
Back in April, an informed Yemeni source said that the Saudi regime has sharply increased the flow of weapons to the al-Qaeda terrorists and the loyalists to Yemen's fugitive President Mansour Hadi in the city of Ta'izz.
The source added that the latest developments came after the Ansarullah popular fighters continued to make huge gains in their fight against the Saudi-backed terrorists and militants across the Southern city.
The Ansarullah fighters and army troops have made major advances in their fight against the al-Qaeda terrorists and forces loyal to fugitive President Mansour Hadi across Yemen in recent weeks.
The clashes between the Ansarullah fighters and the Saudi-backed al-Qaeda terrorists as well as the pro-Hadi militias continue in the Southern parts of the country as Saudi Arabia has been striking Yemen for 73 days now to restore power to fugitive president Mansour Hadi, a close ally of Riyadh.
Hadi stepped down in January and refused to reconsider the decision despite calls by Ansarullah revolutionaries of the Houthi movement.
Despite Riyadh's claims that it is bombing the positions of the Ansarullah fighters, Saudi warplanes are flattening residential areas and civilian infrastructures.
The Monarchy's attacks have so far claimed the lives of at least 4,240 civilians, mostly women and children.