Iran
EXCLUSIVE: Iranian Commander Says No Intelligence Transmitted by Downed israeli Drone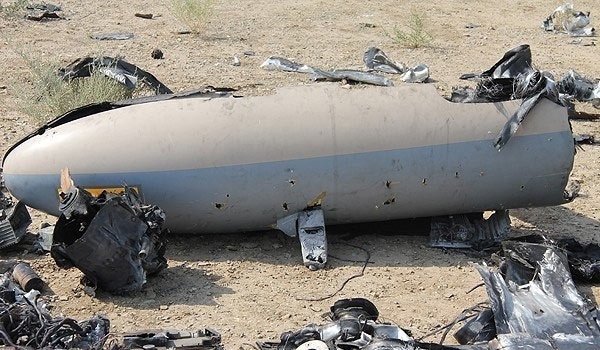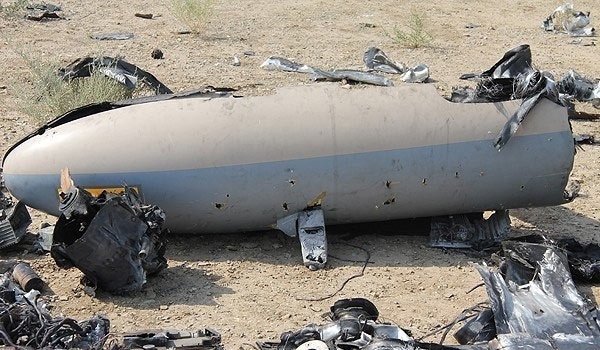 Commander of the Islamic Revolution Guards Corps Aerospace Force Brigadier General Amir Ali Hajizadeh announced that the Israeli drone which violated Iran's airspace and was downed by the IRGC in August has not transmitted any intelligence when flying over Iran.
"The Israeli drone didn't send intelligence data and information online as it only recorded and saved information; therefore, it couldn't transmit any intelligence before being destroyed," Hajizadeh told FNA on Monday.
He said the downed drone was from the Hermes type, but not from its known models like Hermes 450 or Hermes 900, and added, "It is a drone used for spying and usually, countries do not reveal information of such drones, but due to the events which happened in Syria and other places like Karabakh, we were familiar with such planes before."
Hajizadeh said that Iran has extracted much information of the drone devices after studying its remnants, and mentioned that "many big states congratulated us after we downed the drone".
The IRGC Aerospace Force shot down an Israeli spy drone before it could reach Natanz nuclear enrichment facility in August.
The IRGC Public Relations Department said in the statement that the Israeli pilotless aircraft was a radar-evading, stealth drone with the mission to spy on Iran's Natanz nuclear enrichment plant.
The IRGC also pointed out in its statement that the Israeli hostile aircraft had been targeted by a surface-to-air missile.
The IRGC has warned that it "reserves the right of response and retaliation for itself".
A few hours later, Director of the IRGC's Public Relations Department General Ramezan Sharif told FNA that some of the parts of the downed aircraft are working, "and our experts are studying the information and intelligence of these parts".
"We are now analyzing the information of this plane," he added.
Then, Hajizadeh announced that "the downed spy drone is Hermes and made in Israel".
He said the operational range of Hermes drones is 800 kilometers, adding that the aircraft can fly 1,600 kilometers by refueling once.
The General said parts of the aircraft have burnt out after it was targeted by the ground-to-air missiles of the IRGC Aerospace Force and after its fuel tank blast, yet "some parts of this drone are intact and we are now analyzing the information and intel of these parts".
Elaborating on the details of the down Israeli aircraft, the commander further stated that the drone, which is 5.5 meters wide in wings, is equipped with two cameras which can take high-quality photos.
"There was no prior information available about the aircraft and the only one of this type had been downed in Syria, but this one is more advanced," General Hajizadeh said.
The Elbit Systems Hermes 450 is an Israeli medium size multi-payload UAV, designed for tactical long endurance missions.
It has a flight endurance of over 20 hours, with a primary mission of reconnaissance, surveillance and communications relay.