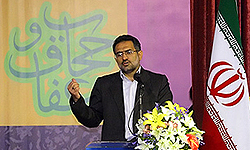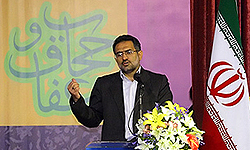 Iranian Culture and Islamic Guidance Minister Seyed Mohammad Hosseini underlined that Islamic states should develop their cultural relations to foil the plots hatched by the enemies.
Hosseini made the remarks at the opening ceremony of the Islamic Republic of Iran's cultural week in Jakarta on Wednesday.
"The enemies of Islamic countries are attempting now to create a rift among Muslims and we should foil enemies' plots by holding such various programs in line with the expansion and development of our cultural ties," he added.
Elsewhere, he referred to the intimate and age-old relations between Tehran and Jakarta, and announced Iran's readiness for extensive presence in cultural and art activities in Indonesia, as a brotherly Muslim country.
Hosseini had earlier underlined the necessity for the further development and consolidation of ties and cooperation among Muslim countries in cultural fields.
Speaking on the sidelines of a ceremony held to introduce the Algerian city of Tlemcen as the Cultural Capital of Islam in 2011, he said, "Today the Muslim world needs unity and empathy more than ever and no doubt cultural cooperation is the most proper ground for the materialization of unity and solidarity among the Islamic Ummah (nation)."
Hosseini stressed that boosting cultural interactions among Muslim countries will lead to the formation of a powerful cultural block, and added, "If Muslim states increase their cultural cooperation, the West will not dare to desecrate the Islamic sanctities."