North America
Syria
Expert: US Mulling to Transfer Terrorist Commanders from Syria's Idlib to Libya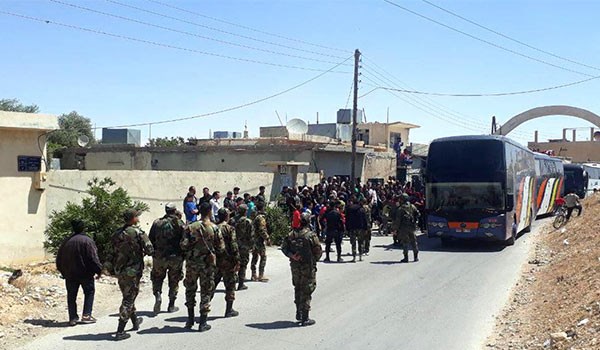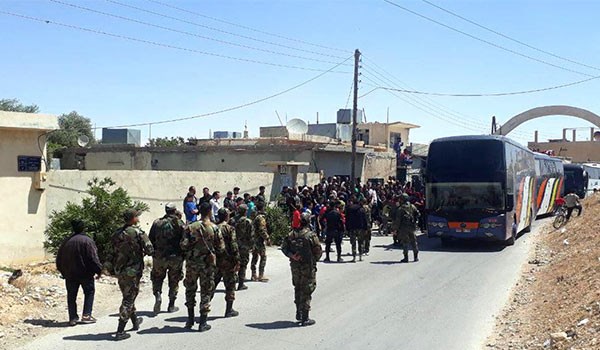 The US is planning to transfer terrorist commanders from Syria's Idlib to Libya as the Syrian army is readying to kick start its long-awaited military operation to set free the Northwestern province, informed sources disclosed.
Syrian military expert Colonel Mohammad Issa told the Arabic-language service of Sputnik news agency that the terrorists are facing limited options in Idlib province as the Syrian army is resolved to conduct military and mop-up operation there.
He underlined that the number of foreign terrorists in Idlib now stands at 50,000, and said, no country, including Turkey, France and the US would accept the presence of such a large number of terrorists in their territories.
"Since the US intends to use the Syria-based terrorists in other countries, it might transfer some of their commanders to Libya through Turkey," Issa added.
He reiterated that Syrian terrorists will either have to lay down their arms or escape the country before the Syrian army's military operations.
In a relevant development in early April 2016, the ISIL terrorists had arrived in Libya from Syria and Iraq after the Takfiri terrorist organization called on its members to travel to Libya.
The ISIL militants arrived in Sirte city in Libya to prepare for setting up the self-proclaimed caliphate in the African country.
It was estimated that over 5,000 ISIL terrorists had arrived in Libya.
After its defeats in Iraq and Syria, the ISIL extended its operations to Libya and Tunisia in Northern Africa.