China
Explosion kills 18 in Chinese coalmine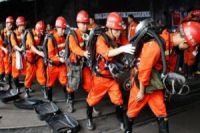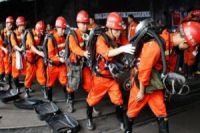 At least 18 people have been killed in a gas explosion at a coal mine in China's southwestern province of Guizhou.
Xinhua State News Agency reported that the blast happened at the Xiangshui coal mine in the city of Liupanshui at around 11:00 am (0300 GMT) on Saturday.
According to report, at least five workers were also trapped underground.
Officials said about 28 miners were working underground at the time of the explosion.
In August, at least 43 miners lost their lives in a gas explosion at the Xiaojiawan mine in the country's southwestern province of Sichuan.
Mining in China has been rated one of the most dangerous industries in the world due to poor safety standards. Official figures indicate that 1,973 people died in coal mining incidents in the country in 2011.
China has about 12,000 coal mines.
The Chinese government has shut down hundreds of mines this year as part of efforts to improve safety standards.