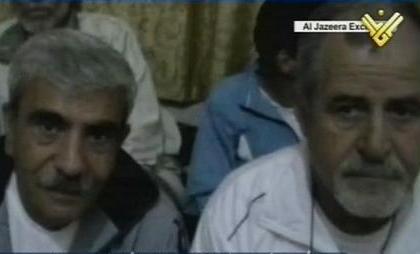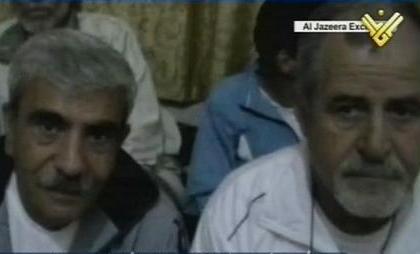 French Foreign Minister Laurent Fabius assured Lebanese Speaker Nabih Berri, assuring him that the Lebanese Abductees in Syria were well.
In a message he sent to Berri on Saturday, said that all the Lebanese abductees were alive and doing well.
Fabius said that consultations were ongoing with his Turkish counterpart Ahmet Davutoglu to resolve the matter.
In another development, Speaker Berri has received a phone call from Davutoglu, also on Saturday.
Berri and Davutoglu discussed the issue of the Lebanese abductees and the two Turkish abductees who were kidnapped by al-Miqdad family and another group, in retaliation for kidnapping Hasan al-Miqdad in Syria last week.
During the call, Berri stressed that the efforts should be exerted in order to solve the issue of the abductees.
Earlier on Saturday, the Turkish Ambassador to Lebanon Inan Ozyildiz met with Foreign Minister Adnan Mansour to discuss the abduction, saying that he had no new information on the pilgrims.
Ozyildiz said that the pilgrims are still in Syria, denying claims that they had entered Turkey.
He said that Turkey would not have kept them in its custody had they entered its territory.
"Turkey has not forgotten this case and they have been in Syria for three months," he continued.
"We informed Mansour that Turkey is doing all it can to ensure their release," stressed the ambassador.
On whether negotiations are being held between Turkey and the kidnappers, he remarked: "I am not aware of any negotiations, but contacts are ongoing."
"We are not a direct side involved in the affair," Ozyildiz added.
11 Lebanese pilgrims were abducted last May, as they were returning from Iran, by militants in the Syrian city of Aleppo.