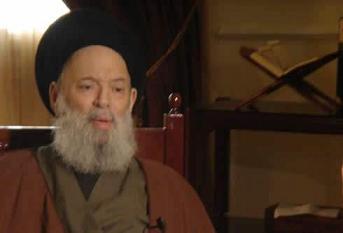 Senior Lebanese cleric Seyyed Mohammad Hussein Fadlallah says the prolonged US occupation in war-scarred Iraq is the fundamental cause of human rights abuses that contribute to widespread corruption and crime in the country.
During a Wednesday meeting in Beirut with a group of Iraqi rights activists, the distinguished Muslim cleric translated the US policy of long-term, indefinite occupation of Iraq as the most hideous form of human rights violation, adding that Washington attempts to establish a reputation for Iraq as a hotbed of crime and violence.
"This will not only facilitate easier and better plunder of Iraqi national wealth, but it will also deprive Iraqi officials of the authority to fully implement their sovereign decisions," Fadlallah underlined.
He also emphasized the inevitability of a proper ground for human rights in Iraq on the basis of Islamic and international principles.
Extremist groups, characterized by notions of murder and execution, he said, are planning acts of sabotage to destabilize the country. Iraqis therefore are urged to devise new cultural, political and social structures to place Iraq on a path of progress and "drive occupiers out of their homeland."
Seyyed Mohammad Hussein Fadlallah, meanwhile, laid special emphasis on the respectful treatment for the Christian minority in Iraq, calling on authorities to keep attempts, bent on sectarian and religious strife, at bay.