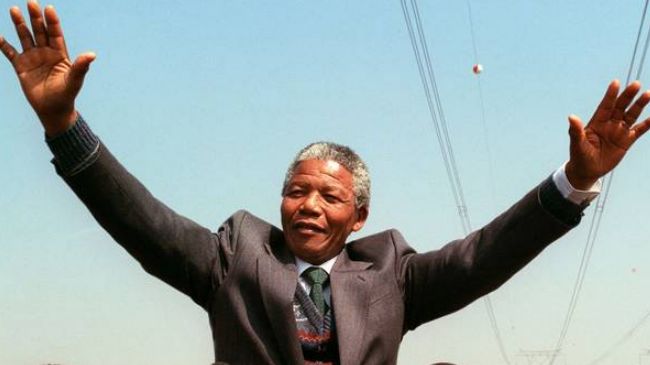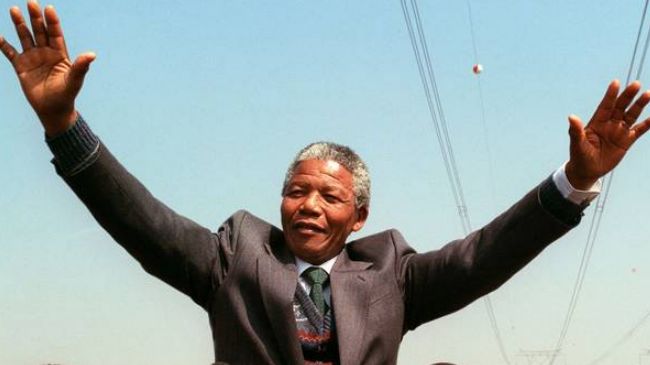 The US Federal Bureau of Investigation (FBI) spied on Nelson Mandela when the anti-apartheid South African revolutionary leader visited the United States in June 1990, according to newly released files.
When Mandela arrived in the US four months after his release from 27 years in prison, the FBI already had tabs on his movements from an informant close to his entourage, according to files obtained by Ryan Shapiro, a doctoral candidate from the Massachusetts Institute of Technology and shared with Al Jazeera.
The partially redacted files contain 334 pages of FBI records from June 1990. The files were turned over to Shapiro in response to his Freedom of Information Act lawsuit. Shapiro is involved in an ongoing legal battle with the National Security Agency, Central Intelligence Agency (CIA) and Defense Intelligence Agency for records on Mandela.
"Not only did the FBI heavily redact and withhold documents, but there's virtually no discussion of US intelligence community involvement prior to Mandela's 1990 release from prison," Shapiro said.
When the South African leader arrived in the US, his party, the African National Congress (ANC), was still designated as a terrorist organization by the US government. The ANC was not removed from the State Department's terrorism list until 2008.
It is also widely believed that the CIA had provided information to the apartheid authorities in South Africa that led to Mandela's arrest in 1962, in line with a Cold War policy that regarded many African liberation leaders as threats to US interests.
Mandela served as president of South Africa from 1994 to 1999. He was South Africa's first black president and the first elected in a fully representative democratic election. He died at the age of 95 at his home in Johannesburg in December 2013.