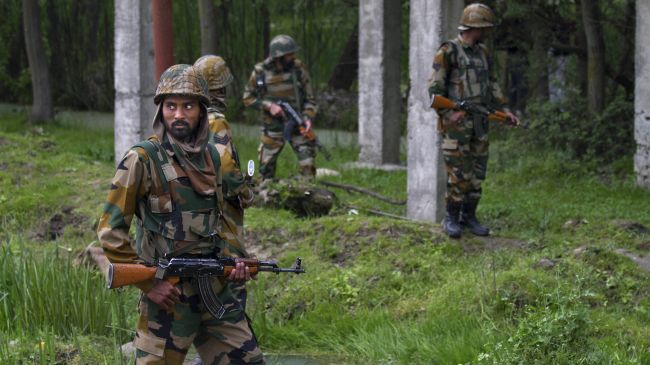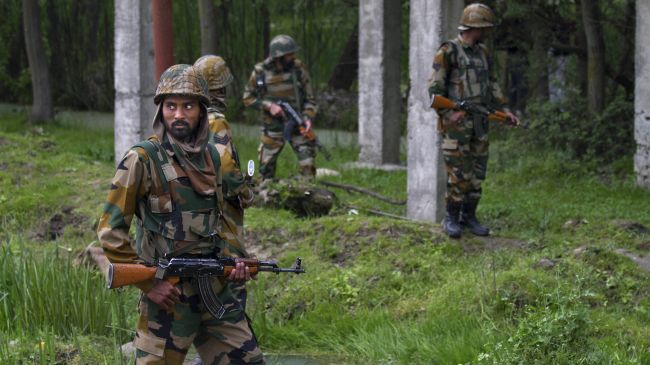 At least five people have been killed in a fierce exchange of fire between a group of armed men and New Delhi's security forces in disputed Indian-administered Kashmir.
Indian military sources say the fierce fighting took place in Kralpora village, 130 kilometers (81 miles) northwest of the main city of Srinagar.
Indian army spokesman N. N. Joshi said at least one soldier and two policemen have been killed in the clashes.
Two terrorists have also lost their lives, Joshi added.
No separatist group has yet commented on the incidents.
Kashmir has been the scene of violent clashes in recent years. Indian troops are in constant clashes with the fighters seeking independence in the area.
Authorities have deployed police and paramilitary troops in most parts of the capital, Srinagar, and several other major cities to prevent street demonstrations.
Security has been stepped up across the Muslim-majority region which is scheduled to go to the polls in five stages between April 10 and May 7.
The government forces have also responded by imposing curfews and restrictions on the movement of people.
Kashmir lies at the heart of more than 65 years of hostility between India and Pakistan. Both neighbors claim the region in full but have partial control over it.
The neighbors agreed on a ceasefire in 2003, and launched a peace process the following year. Since then, there have been sporadic clashes, with both sides accusing the other of violating the ceasefire.
Thousands of people have been killed in Kashmir's unrest over the past two decades.