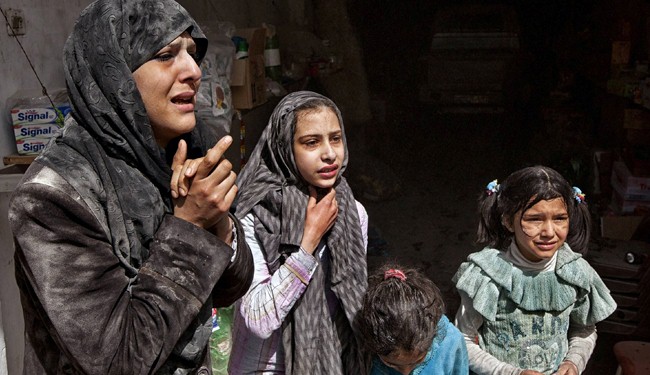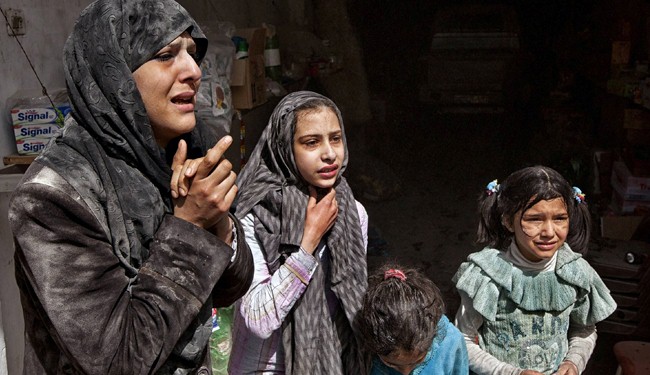 A first group of civilians was evacuated from besieged areas of Homs on Friday under a UN-supervised deal between the Syrian government and foreign backed militant groups.
Some 12 civilians came out on the first evacuation bus, among nearly 200 expected to be evacuated during the day, an AFP correspondent reported.
State television broadcast footage of the vehicle leaving a meeting point just outside one of the besieged areas.
Six buses escorted by UN envoys and ambulances have entered a militant-held area to pick up 200 people. Up to 3,000 are thought to be trapped in Homs.
The UN-negotiated ceasefire between Syrian forces and militants should also allow aid to reach Homs on Saturday.
Parts of Homs Old City have been under army siege since June 2012.
Many neighborhoods lie in ruins and activists say people have survived on little more than olives for weeks.
The situation in besieged districts of Homs was discussed during peace talks in Geneva a week ago.
Another round is due to begin on 10 February and the Syrian government has confirmed it will participate.
The governor of Homs, Talal Barazi, earlier described the atmosphere as "positive" ahead of the planned evacuation, which was running slightly behind schedule because of logistic hitches.
"We hope this first step will succeed and will continue tomorrow and after tomorrow, to ensure safe exit to all civilians who want to leave the Old City," he said.
Farhan Haq, spokesman for UN Secretary General Ban Ki-moon, said that supplies were positioned on the outskirts of Homs "ready for immediate delivery as soon as the green light was given by the parties for safe passage".