Egypt
Five killed, 22 wounded in Egypt fresh protest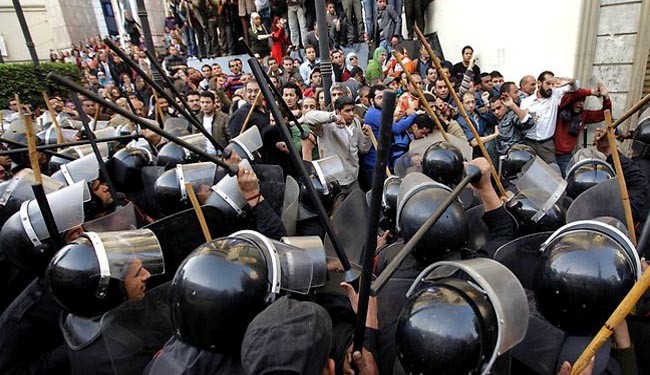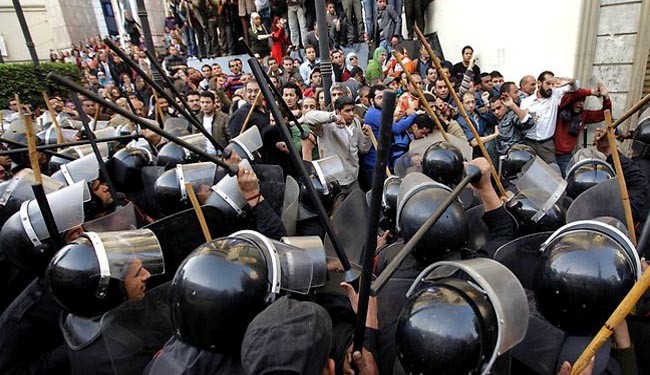 Five persons were killed and 22 others injured during clashes between the supporters of ousted president Mohammed Morsi and military forces in Egypt.
Thousands of Morsi's followers took to the streets in Cairo and the northern city of Alexandria to demonstrate against the country's interim rulers.
Several protesters tried to march to central Cairo's Tahrir Square, which was closed off by army and police forces since the morning.
State-run newspaper al-Ahram reported that violence broke out as the protesters arrived near the square.
Security forces also used tear gas to disperse the crowds.
Military and security troops were deployed in Cairo to prevent followers of the Muslim Brotherhood from reaching public squares where they reportedly planned to hold sit-ins.
A Muslim Brotherhood-led alliance has called on followers to march to Tahrir Square on Sunday, which marks Army Day.
The army's supporters also called for a massive rally in Tahrir Square on Sunday.
Earlier Friday, gunmen killed two army soldiers near the Suez Canal city of Ismailia, the state news agency reported.
Two other soldiers were wounded in the drive-by shooting, which targeted an army personnel carrier on a desert road linking Ismailia to Cairo.
Two suspects were also arrested, said the agency.
Members of the security forces have been the target of numerous attacks since July, when the army deposed Morsi following massive street protests against his rule.