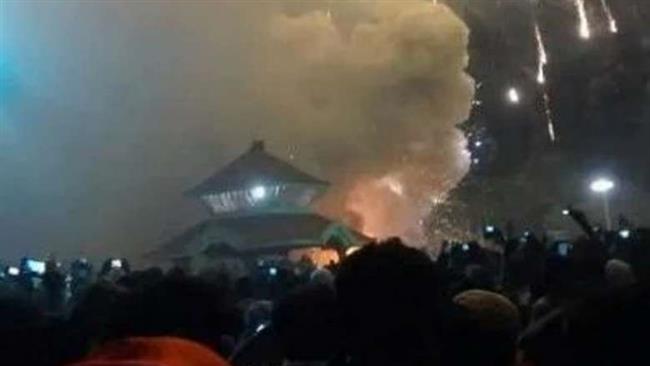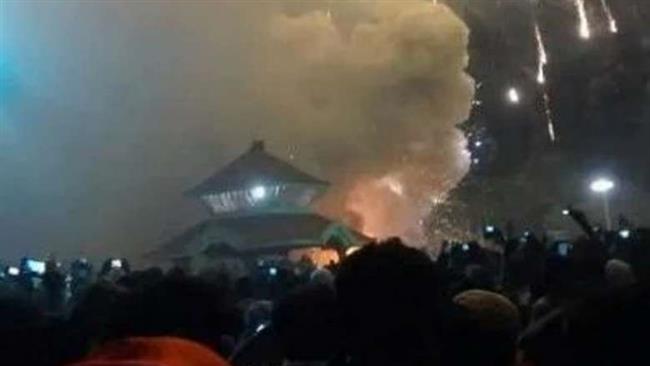 Indian police have detained five people in connection with a massive fire at a Hindu temple, which killed at least 110 people and injured many others on Sunday.
Kollam police Chief P. Prakash said Monday that five workers of the Puttingal Temple in the state of Kerala have been detained for questioning.
"These are not formal arrests. Once they are questioned, only then we will know their involvement and take further steps," he said.
The raging fire started in the early hours of Sunday when one firework landed on a building that was storing the rest of the pyrotechnic material, causing a massive explosion as worshipers were celebrating a temple festival.
Witnesses said the explosion ripped the temple building apart and sent blocks and other concrete parts slamming into the crowd.
The accident came on the last day of an annual week-long festival of worship for Bhadrakali, a popular deity in southern India. The festivity marks the Indian New Year and is widely known as the festival of light and fireworks.
A judicial inquiry has been ordered into the explosion. Police have also registered a criminal case against temple authorities, as the complex did not have permission for the fireworks celebration, police said.
Prime Minister Narendra Modi visited the complex after the fire. A team of specialist doctors were also deployed from New Delhi to treat the wounded with burn injuries.
The premier's office announced that the next of kin of those killed will get about $3,000 in "ex-gratia relief." Those injured in the explosion will also receive 50,000 rupees ($751) in compensation.
India has been a scene of deadly fire breakouts in recent years. In September, an explosion caused by mining explosives killed almost 90 people in central India.