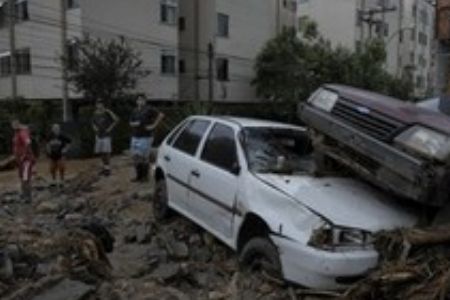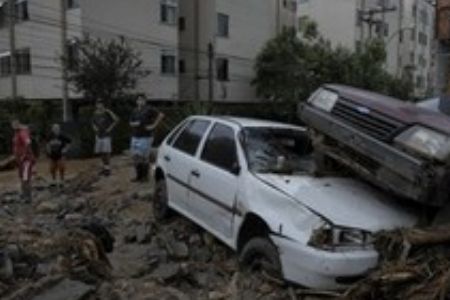 Heavy rains have put the Brazilian city of Sao Paulo on alert as the death toll from floods and mudslides in the country has killed 741 people.
Heavy rainfalls in Sao Paulo has flooded highways and disrupted traffic, prompting the mayor's office to issued a warning to the people of the city, the Associated Press reported on Wednesday.
Brazilian officials said hundreds of others were missing. They also mentioned the number of deaths might surpass 1,000 in the coming days.
A recent break in the rain in the northern towns in the state of Rio de Janeiro has provided the rescuers with the chance to step up the delivery of supplies to remote areas.
However, rescue operations were slowed down in the mountains in the village of Brejal due to worsening weather conditions and army helicopters deployed to rescue stranded survivors had to be called back.
The deadly floods last week in the southwestern Brazil cut off roads and destroyed houses and cars.
Officials say that the floods and mudslides hit so severely that the geography of the region has greatly changed.
Last Thursday, Brazilian President Dilma Rousseff monitored the search and rescue operations in flood-stricken areas in Rio de Janeiro.
The newly elected president has vowed to allocate additional funds to assist the flood victims.