Iran
FM: Iran to Participate in Geneva II Conference If Invited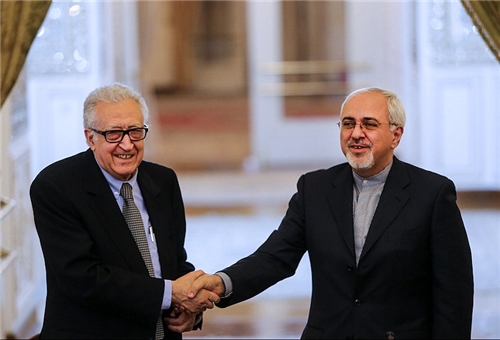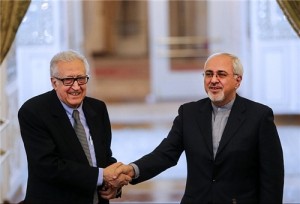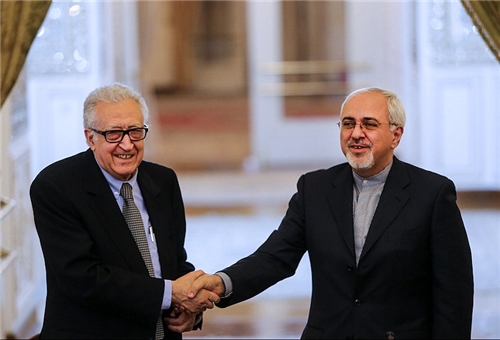 Iran's Foreign Minister Mohammad Javad Zarif said if Iran is invited to the International Geneva II Peace Conference on Syria, it would participate in the event to help find a political solution to the Muslim country's crisis.
Speaking to reporters at a joint press conference with UN-Arab League Joint Special Envoy for Syria Lakhdar Brahimi in Tehran on Saturday, the Iranian top diplomat said no country has received an invitation letter to participate in the Geneva II conference thus far.
Yet, he said if Tehran is invited to the event, it would take part in the high-profile gathering, because Tehran is resolved to help end the ongoing regrettable bloodshed in Syria.
The UN-Arab League envoy, who arrived in Tehran on Saturday, is due to hold talks with senior Iranian officials on the latest developments in Syria as well as the upcoming Geneva II conference.
On Sunday, Arab League Chief Nabil al-Arabi announced that the peace conference for Syria will convene in Geneva on November 23.
After meeting with Brahimi, al-Arabi acknowledged that there were still obstacles to holding the conference.
Syria has been experiencing unrest since March 2011 with organized attacks by well-armed gangs against Syrian police forces and border guards being reported across the country.
Tens of hundreds of people, including members of the security forces, have been killed, when some protest rallies turned into armed clashes.
The government blames outlaws, saboteurs, and armed terrorist groups for the deaths, stressing that the unrest is being orchestrated from abroad.
Tel Aviv, Washington, Ankara and some Arab capitals have been staging various plots to topple President Bashar al-Assad, who is well known in the world for his anti-Israeli stances.