Europe
'Foreigners fight on Kiev's side in east'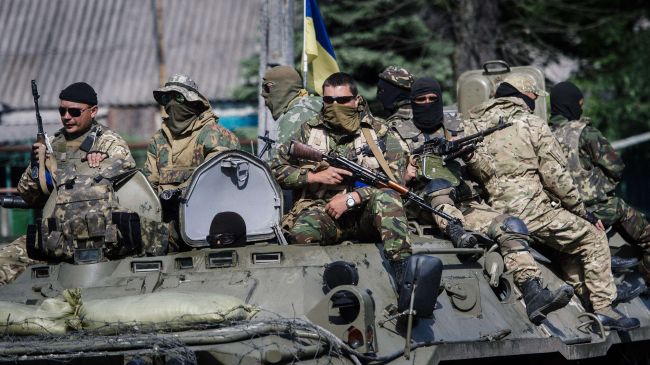 Head of Russian military's General Staff Valery Gerasimov says private military companies and foreigners are fighting alongside Ukrainian forces in the country's east.
"There are facts of the participation of private military companies in the Ukrainian events," Gerasimov said at an international security conference in Moscow on Friday.
Russian Foreign Minister Sergey Lavrov also said there are foreigners, including English speaking individuals, among Ukraine's government forces battling pro-Russia activists in eastern Ukraine.
Earlier this month, German press, including Bild am Sonntag and Der Spiegel, said some 400 elite commandos from Blackwater, a private military contracting firm, were involved in a special operation in Ukraine.
In April, Russia's Foreign Ministry also reported that some 150 US commandos from a private military firm, Greystone, had been deployed to Ukraine to help suppress the protest movement.
Fighting broke out in eastern Ukraine last month after Kiev launched a military offensive against pro-Russia groups that had seized over a dozen towns.
On May 12, Ukraine's eastern regions of Donetsk and Lugansk declared independence following local referendums in which the regions' residents voted overwhelmingly in favor of independence from Kiev.
The referendums followed a similar vote in Crimea in March that led to the unification of the region with the Russian Federation.
On May 22, Ivan Simonovic, the UN assistant secretary general for human rights, said that at least 127 people have been killed in a recent surge of violence in southern and eastern parts of Ukraine.