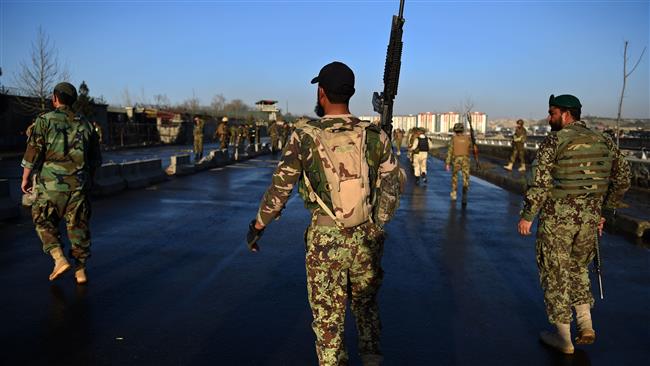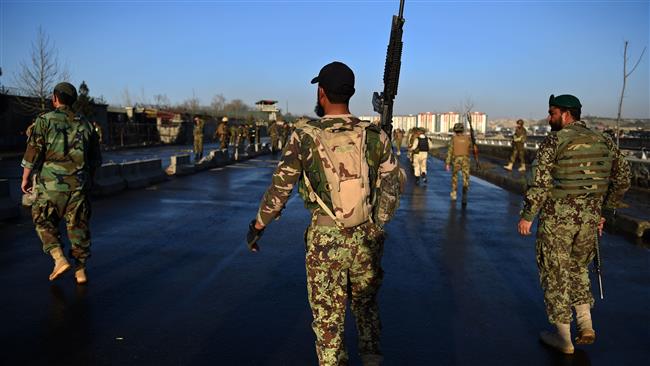 Security officials in Afghanistan say at least four police officers have lost their lives in an attack by a man clad in an Afghan police uniform at a remote highway checkpoint in the country's beleaguered central province of Uruzgan.
Mohammad Akbar Shinwari, the acting head of Uruzgan's police department, said the incident took place on the main highway connecting Uruzgan to the neighboring province of Kandahar on Tuesday.
"Some policemen who had links with the Taliban allowed them (the Taliban) into the checkpoint," he said.
Ten policemen, who were manning the checkpoint, have also gone missing.
Taliban spokesman Qari Yusuf Ahmadi claimed responsibility for the act of violence, saying that four policemen were killed after a Taliban member opened fire on security personnel at the police outpost.
Taliban militants captured the checkpoint and seized several weapons, including six AK-47 assault rifles, along with a rocket propelled grenade.
On February 10, an Afghan police officer suspected of collaborating with the Taliban militant group drugged and shot dead at least five officers in the country's southern province of Kandahar. Brigadier General Rahmatullah Atrafi, the provincial deputy police chief, said seven policemen were also wounded in the attack.
The development happened more than a week after at least four police officers lost their lives when nine men clad in Afghan police uniform opened fire on them in the country's northwestern province of Badghis.
Ten policemen were killed on January 26 after a man wearing an Afghan police uniform shot them in the Chinartoo district of Uruzgan. A week earlier, nine policemen were shot dead in the same province by at least four men disguised as police.
Afghanistan is gripped by insecurity more than 14 years after the United States and its allies attacked the country as part of Washington's so-called war on terror.