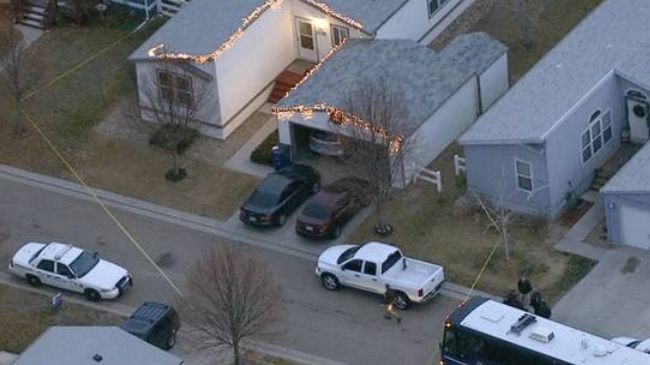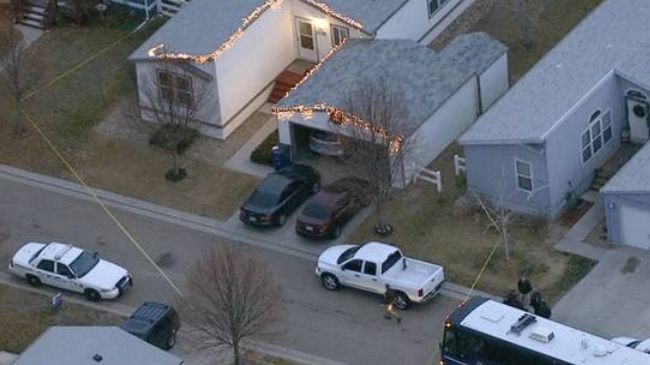 A gunman has killed three people in a mobile home and then killed himself in the US state of Colorado.
The incident occurred early Tuesday morning in a rural neighborhood near Longmont, Colorado, police said.
The police found the dead bodies of two men and two women.
According to police spokesperson Tim Schwartz, a woman at the home called 911 at about 4 a.m.
"The dispatcher hears that female saying, 'No, no, no!' followed by gunshots," Schwartz said.
The shooter killed her while she was on the phone. Police said the man then grabbed the phone, saying he was going to kill himself.
"A male then gets on the phone and says that he's going to kill himself. The dispatcher hears another gun shot," Schwartz added.
There is no word yet on the gunman's motives.
On December 14, twenty children and six adult victims were fatally shot by a gunman — who later killed himself — at the Sandy Hook Elementary School in the town of Newtown in the US state of Connecticut. Earlier in the day, the assailant killed his mother in another location.
There have been reports that the twenty-year-old killer, Adam Lanza, suffered from a personality disorder, was on the antidepressant Prozac, and was fond of first-person shooter games.
Every year, more than 30,000 people are shot and killed in the United States.
The US averages 87 gun deaths each day as a function of gun violence, with an average of 183 injured, according to the University of Chicago Crime Lab and the Centers for Disease Control.
The year 2012 has been a record setting year for gun sales in the US.
About 4.5 million firearms are sold annually in the United States at a cost of 2 to 3 billion dollars.