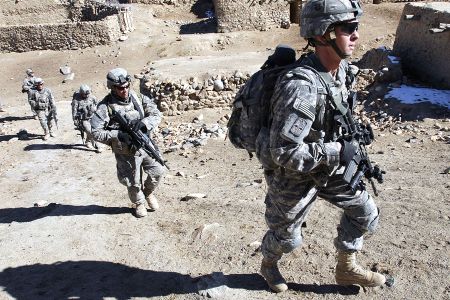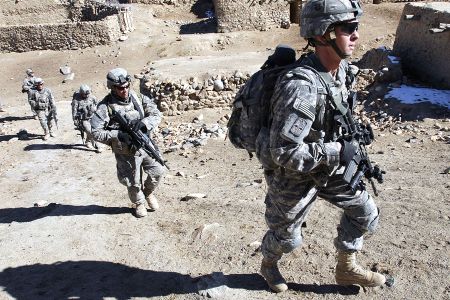 A powerful bomb explosion has killed at least four US-led soldiers and wounded several others in the troubled southern Afghanistan, NATO says.
The US-led military alliance says the soldiers were killed following an improvised explosive device attack in the violent region on Monday.
NATO has not revealed the nationalities of the soldiers nor has it released the exact location of the incidents. However, most of the foreign troops based in southern Afghanistan are British or American.
The deaths bring to at least 176 the number of NATO forces killed in Afghanistan so far this year.
The latest death comes as Taliban attacks on US-led foreign troops have been on the rise across Afghanistan.
Roadside bombs or improvised explosive devices are by far the most lethal weapons Taliban militants have used against foreign troops and Afghan forces.
There are about 150,000 foreign soldiers based in Afghanistan.
With a death toll of over 710, 2010 was the deadliest year for foreign military forces deployed in war-wrecked Afghanistan.
The increasing number of troop casualties in Afghanistan has sparked widespread anger in the US and other NATO member states, undermining public support for the continuation of the Afghan war.
The war in Afghanistan, with civilian and military casualties at record highs, has become the longest war in US history.