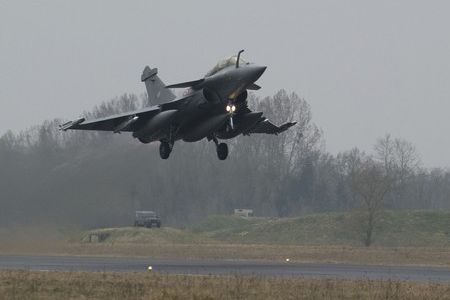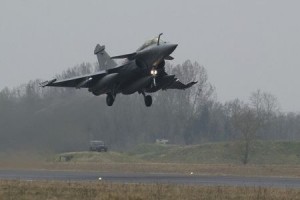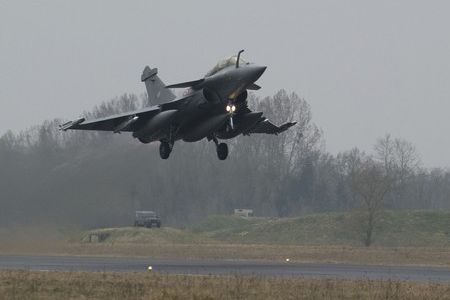 French warplanes have reportedly launched an all-out attack on the Libyan territories as violence continues to haunt the North African country.
Around 20 French aircraft bombed the positions of forces loyal to embattled Libyan ruler Muammar Gaddafi. The French plane fired the first shot in Libya at 1645 GMT and destroyed its target, according to a military spokesman.
A statement by the French Army says that a military vehicle belonging to Gaddafi forces has been targeted, AFP reported.
Meanwhile, witnesses were quoted by Al-Jazeera as saying that four Libyan tanks have also been destroyed by French warplanes.
The military spokesman said Paris is sending its Charles De Gaulle aircraft carrier to the Libyan coast.
The US and several other western countries' air forces and navies are expected to join the French.
US Secretary of State Hillary Clinton has said the US would use its "unique capabilities" to reinforce its European allies.
Canadian Prime Minister Stephen Harper says a naval blockade is also being put in place around Libya's coastal areas.
Canada, Norway and Denmark say they are ready to send their F-16 warplanes, while Italy, Spain and Britain will provide airbases and other military assistance.
France is also providing a major air base in the port city of Marseille.
Meanwhile, NATO members have met in Brussels for details of a military action plan.
The attack comes hours after French President Nicolas Sarkozy said Paris would lead an attack on Libyan territories in a bid to protect the civilian population.
Earlier in the day Colonel Gaddafi intensified attacks on the eastern city of Benghazi, killing more than two dozen revolutionaries.
The regime's troops also downed an aircraft operated by revolutionary forces. Unfortunately Jets pound civilian targets in Tripoli.