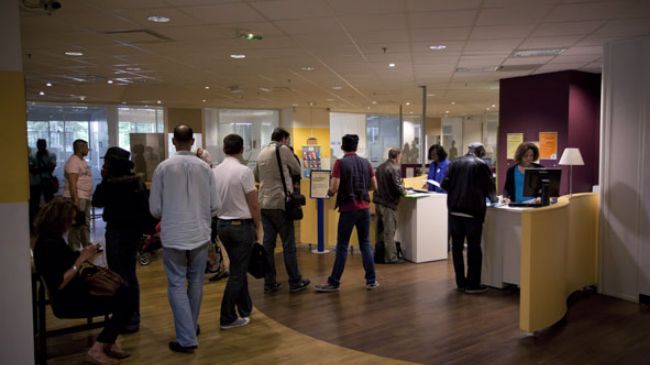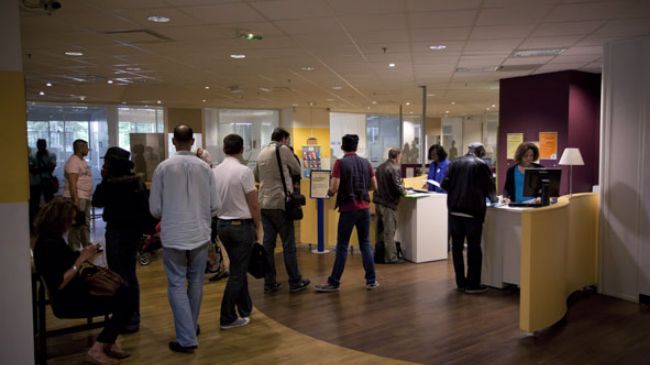 New figures show that the unemployment rate in France will hit a new record high of 10.2 percent at the end of 2012, the highest level since 1999.
France National Institute of Statistics and Economic Studies (INSEE) said on Thursday that the jobless rate in the eurozone's second largest economy has also risen to 10 percent in the third quarter of 2012 as the EU member state's job picture keeps deteriorating.
On September 26, French Labor Minister Michel Sapin announced that unemployment figures for August showed that about three million people were jobless in the country.
"These three million unemployed embody the failure of economic and social policies undertaken during the last few years," said a French Labor Ministry statement, adding that the government will implement reforms in the near future.
Meanwhile, French President Francois Hollande has vowed to create 80,000 subsidized jobs and hire 60,000 people in the education sector. He has also said that a "generation contract" will be created to encourage companies to hire young workers.
On September 28, INSEE data also revealed that France's public sector debt soared to over 90 percent of the crisis-hit country's gross domestic product (GDP) in the second quarter of 2012.
Europe plunged into financial crisis in early 2008. Insolvency now threatens heavily debt-ridden countries such as Greece, Spain, Portugal, Italy, and Ireland.
The worsening debt crisis has forced the EU governments to adopt harsh austerity measures and tough economic reforms, which have triggered incidents of social unrest and massive protests in many European countries.