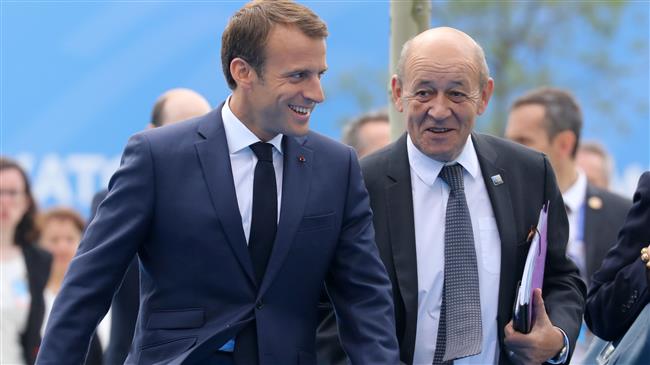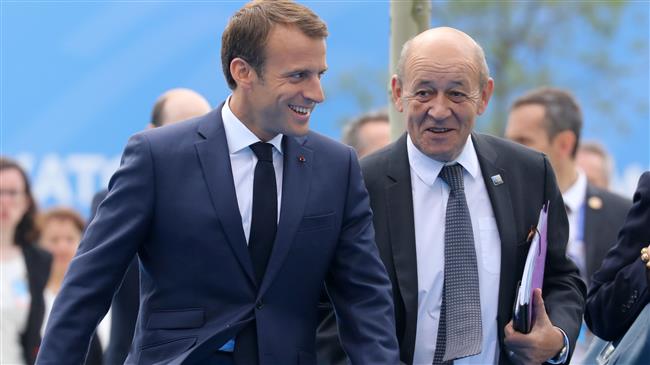 French Foreign Minister Jean-Yves Le Drian has blasted US President Donald Trump for what he described as his attempts to destabilize the European Union, insisting that Europe will not allow itself to become destabilized.
"He (Trump) jeopardized the climate agreement, he jeopardized the agreement on Iran, jeopardized the UN operating model. And he does not tolerate the fact that there is a unity called the European Union," Le Drian said on Friday in an interview with the France-based BFMTV channel.
"He is taking initiatives with respect to Europe, in particular in the field of trade, which are aimed at destabilization. But Europe will not allow itself to be destabilized," he added.
The development came as a major trade conflict between the US and its European allies has escalated since March after Washington imposed a 25-percent tariff on steel imports and a 10-percent tariff on aluminum imports from EU member nations.
Although the tariffs on Canada, Mexico, the European Union, and several other allied nations were initially suspended, Washington removed the exemption on May 31, after the trading partners refused to engage in negotiations over the matter with the Americans.
This is while the French government announced in April that it was against engaging in talks on customs duties with Washington after the US administration announced that the formerly introduced aluminum and steel tariffs would be temporarily deferred for EU member nations.
'NATO not enemy of Russia'
The French foreign minister further emphasized that the North Atlantic Treaty Organization (NATO) is not an enemy of Russia and that its members intend to maintain dialogue with the Kremlin.
"NATO is not an enemy of Russia, we need to maintain dialogue," Le Drian emphasized in remarks regarding the outcome of the alliance's summit in Brussels. "Although our views on several issues differ, the alliance maintains a firm dialogue with Russia," he noted, pointing to issues such as Crimea and the allegations of chemical weapons use in Syria.
Further insisting that "the NATO summit has been successful," Le Drian said, "the final declaration has been signed by all 29 members of the alliance, including the US."
He went on to say that NATO "has contributed to maintaining peace for almost 70 years," adding that during the summit "we agreed on our program for the next two years."
Describing the alliance as "an instrument of collective defense" that "protects [member] countries from numerous risks and threats," the top French diplomat emphasized that "Article 5 of the North Atlantic Treaty on collective defense has only been used once in history, in order to support the United States, when they asked for it after the terrorist attacks on September 11, 2001, which allowed us to begin the operation in Afghanistan."
"Yesterday, we reminded US President Donald Trump about that," Le Drian emphasized.