Europe
French police open fire on car attacker outside mosque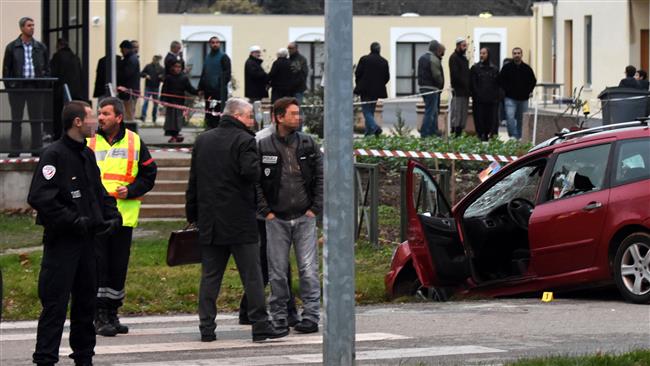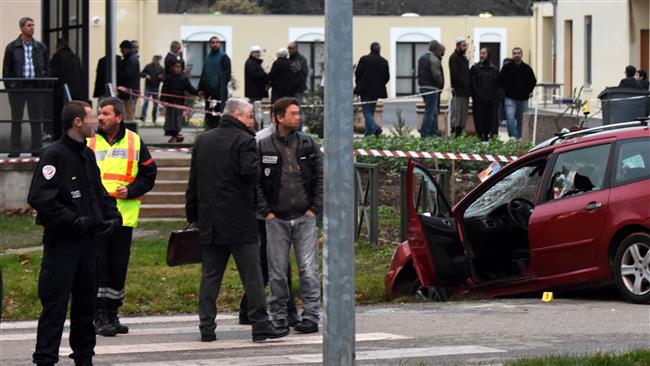 Police have opened fire on a man who drove his car at troops guarding a mosque in the southeastern French city of Valence as the European country remains on high alert after the deadly Paris attacks.
According to the police, the driver injured one of the four soldiers who were stationed in a car park outside the mosque on Friday.
"The four soldiers were in front of the mosque, a moderate, quiet mosque, in between two prayer sessions, at a time when many worshipers arrived," said Nicolas Daragon, the mayor of Valence, adding the driver was shot on his second attempt to hit the troops.
The assailant was reportedly shot in the arm and the leg and was taken to hospital.
France's Defense and Interior Ministries also said in a joint statement that the attacker's injuries were "serious but currently not life-threatening."
A stray bullet by the soldiers also hit a 72-year-old passerby, a worshiper at the mosque, in the calf.
France has been on high alert since November 13, 2015, when assailants struck at least six different venues, including cafes, restaurants, a sports stadium and a rock concert, in and around Paris, leaving 130 people dead and over 350 others wounded.
The deadly attacks were claimed by the Takfiri Daesh terrorist group, which is currently carrying out atrocities in the areas it has under control in Syria and Iraq.
Following the Paris assaults, France introduced a state of emergency, empowering the police to keep people in their homes without trial, searching houses without judicial approval and blocking suspicious websites.
In his New Year address on Friday, President Francois Hollande said France is still facing a security threat "at its highest level," and that authorities have been working to foil terror attempts regularly since the Paris attacks.