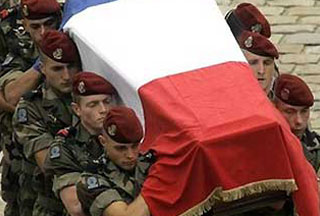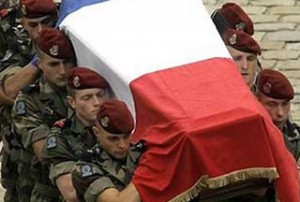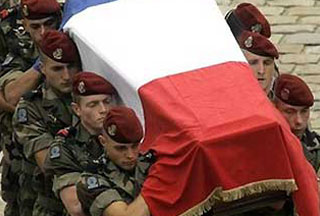 A French soldier has been killed and another has been critically injured in a battle with suspected Taliban militants in eastern Afghanistan.
According to French officials, the incident took place in the Alasay Valley in Kapisa province on Tuesday.
President Nicolas Sarkozy's office says the soldier died after militants attacked an Afghan army convoy escorted by French troops.
With the latest incident, the death toll for French troops fighting in the Central Asian nation rose to 40.
France currently has 3,750 troops deployed in Afghanistan.
A total of 60 NATO soldiers have been killed in Afghanistan so far this year.