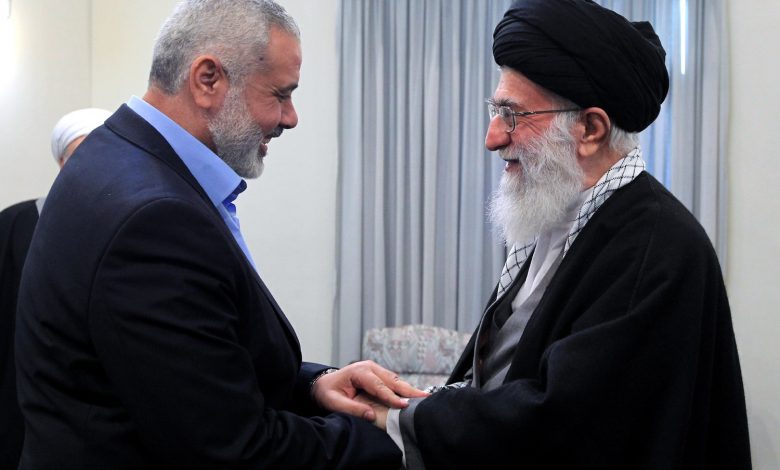 In the Name of Allah, the Beneficent, the Merciful
Dear mujahid brother, Mr. Ismail Haniyeh (may your achievements continue),
Honorable Chairman of the Political Bureau of the Islamic Resistance Movement of Palestinian Hamas,
Salam Alaykum,
I carefully read your letter about recent developments in dear Palestine. I thank the Glorious God that the Resistance movement of Palestine with its jihad and resistance has weakened and frustrated the plots of the US and the Zionist regime and brought dignity and honor to the Islamic nation. I also thank you brave Mujahid.
The abject enemy, which has suffered irreversible defeats in the field, is pursuing its strategy of expansionism and violation of the legitimate rights of Palestinians. Primarily, they do this by exerting economic pressures and laying siege to the oppressed area of Gaza, and secondly, they use the trickery of negotiations and proposing peace and compromise. However, with the logic of reason and experience, the Resistance movement and the brave Palestinian nation have refused to accept their threats and their enticements. They continue to – as they have done in the past – tread the path of dignity and honor with exemplary steadfastness. By Allah's favor, they will continue on the same straight path after this too. Preserving the vigilance, unity and solidarity of the Palestinian people and Palestinian groups will certainly help foil the enemy's sinister plots and bring divine assistance.
As before, the Islamic Republic, based on its religious and humane duty and based on the ideological principles of the Islamic Revolution, will not spare any effort to support the oppressed people of Palestine, to revive their rights, and to eliminate the evil threat posed by the fraudulent, usurping Zionist regime. I pray that God, the Exalted, will increase your dignity and power.
May Allah' greetings and mercy be upon you,
Sayyid Ali Khamenei
July 4, 2020