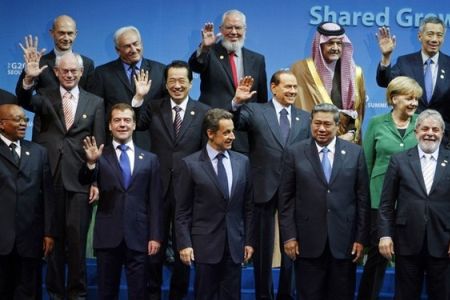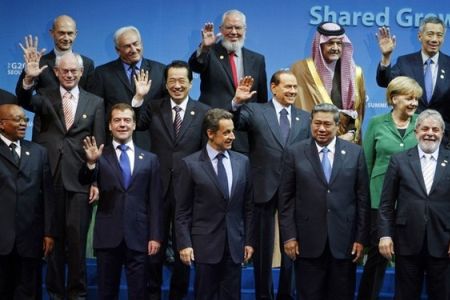 Leaders of the G20 group of major economies have agreed to avoid "competitive devaluations" of their currencies and voiced support for tougher financial regulations.
"As far as 'currency wars' are concerned, there is an explicit directive that there is a need to avoid artificial devaluations," AFP quoted Arkady Dvorkovich, the top economic adviser to Russia's president, as saying ahead of a G20 summit statement on Friday.
The agreement comes on the second day of the difficult talks in the South Korean capital of Seoul. The group's leaders have also agreed to come up with guidelines to tackle trade imbalances afflicting world economy.
Tensions have been high between some delegations over how to correct distortions in currency and trade. The disagreement has primarily been between China and the United States.
Washington has long accused China of keeping its currency artificially low to boost exports. But China now counters that the Federal Reserve's plan to pump 600 billion dollars into the US economy will have harmful spillovers.
"Russia's position is — and it is fully reflected in the summit documents, we are pleased with this — that actions in this (stimulus) sphere should be coordinated and there is a need to avoid unilateral activities that can cause excessive risks," Dvorkovich said.
The G20 leaders were expected to endorse a stand made last month by their finance ministers to "refrain from competitive devaluation of currencies" and aim for "more market-determined exchange rate systems."