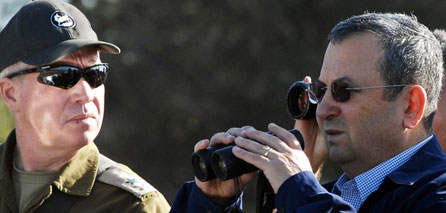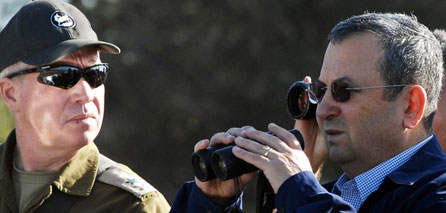 Hamas said Sunday that the Zionist entity naming war criminal Yoav Galant as the new military chief of staff is new evidence on the Zionist "terrorist and bloody nature".
"Appointing General Yoav Galant, who led the war on Gaza at the end of 2008, is new evidence of [Israel's] persistence in a policy of terrorism and crime against the Palestinian people," official Hamas spokesman Dr. Sami Abu Zuhri told the PIC, holding Galant directly responsible for the massacres committed in the war.
"Instead of [Israel] prosecuting its military's leaders for their war crimes based on the recommendations of the Goldstone report, they are given promotions and higher positions to enable them to commit more murders and crimes," he said.
Israeli war minister Ehud Barak Sunday named Galant as the new chief of army to replace Gabi Ashkenazi. The nomination has already been undersigned by Israeli Prime Minister Benjamin Netanyahu and will be presented to the Israeli Council of Ministers for approval next week.
Galant, 51, is currently in charge of southern region near the Gaza Strip. He led Israel's war on Gaza in 2008 and served as military adviser to Ariel Sharon.