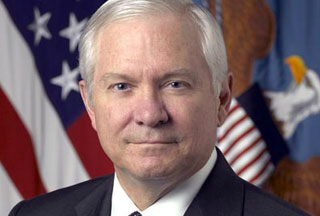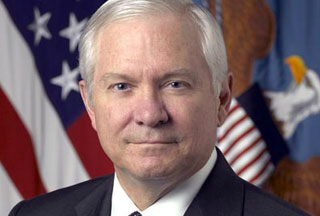 US Defense Secretary has paid a surprise visit to Iraq to discuss security issues and arms sales after visits to Israel and Jordan.
Robert Gates arrived in Baghdad on Tuesday and he is expected to hold talks with Iraqi Prime Minister Nuri al-Maliki, Defense Minister Abdel Qader Jassim and Masoud Barzani, president of the Kurdistan region.
A senior US defense official said that Gates also will try to help bridge a deep divide between Iraq's ethnic Kurds and majority Arabs and he is planned to appeal to the two sides to take advantage of the window of the US troop presence to resolve disputes over power-sharing, internal boundaries and oil revenues.
"We're saying to all the parties involved that they have this window of political opportunity that they need to seize between now and the end of 2011," the official told reporters before Gates's arrival at a US base in Tallil, south of Baghdad.
Last month US troops partially withdraw from Iraqi cities and towns based on an agreement with the Iraqi government.
An interim security agreement signed last year between Baghdad and Washington obliged US troops to leave Iraqi cities by the end of June 2009 and withdraw completely from Iraq by the end of 2011.