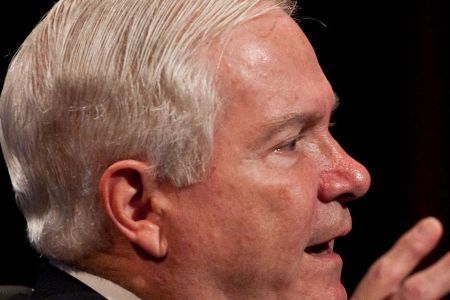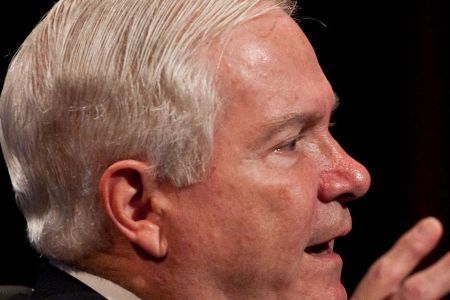 US Secretary of Defense, Robert Gates, has rejected suggestions that the Afghan president has been increasingly at odds with Washington over its war strategy.
Gates says the United States will continue to partner with Hamid Karzai through the Afghanistan war.
"We will continue to partner with him through this conflict," Gates said at a press conference in Washington.
Gates added Karzai was voicing a desire by Afghans to return to a more peaceful era in the 1950s and 1960s.
"I think President Karzai is reflecting the impatience of a country that's been at war for 30 years."
Last week, Karzai harshly criticized the US military policy and called for a reduction of military operations by the US and its allies in his country.
Karzai said Afghans are losing patience with the continued US presence that is worsening the war with the Taliban.
The Afghan president called on US-led forces to reduce the visibility and the intensity of their military operations in Afghanistan and end their night raids.
"The time has come to reduce military operations," the Afghan president said in an interview with The Washington Post reported on Sunday.
"The time has come to reduce the presence of, you know, boots in Afghanistan… to reduce the intrusiveness into the daily Afghan life," he added.
His comments drew fierce criticism from NATO and US military officials.
There are currently more than 150,000 US-led foreign forces stationed in Afghanistan.
Over 100,000 Afghans have been killed since the US-led war began in October 2001.
Witnesses recently told Press TV that NATO forces have dropped more bombs on villages where Taliban militants are allegedly hiding, inflicting extensive damage on civilian property.
As casualties have risen in Afghanistan in 2010, public opinion has begun turning against the war in the United States and other countries.
Hundreds of civilians have lost their lives in US-led airstrikes and ground operations in various parts of Afghanistan over the past few months, with Afghans becoming more and more outraged over the seemingly endless number of deadly assaults.
US President Barack Obama's Special Representative for Afghanistan and Pakistan, Richard Holbrooke, recently acknowledged that Washington has "no exit strategy" for Afghanistan.
This situation is adding fuel to the fire of anti-US sentiment in Afghanistan and the rest of the Muslim world.