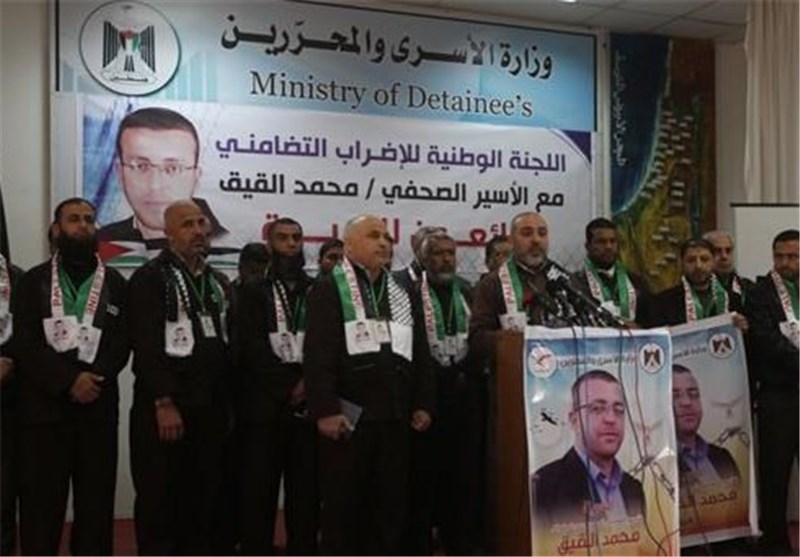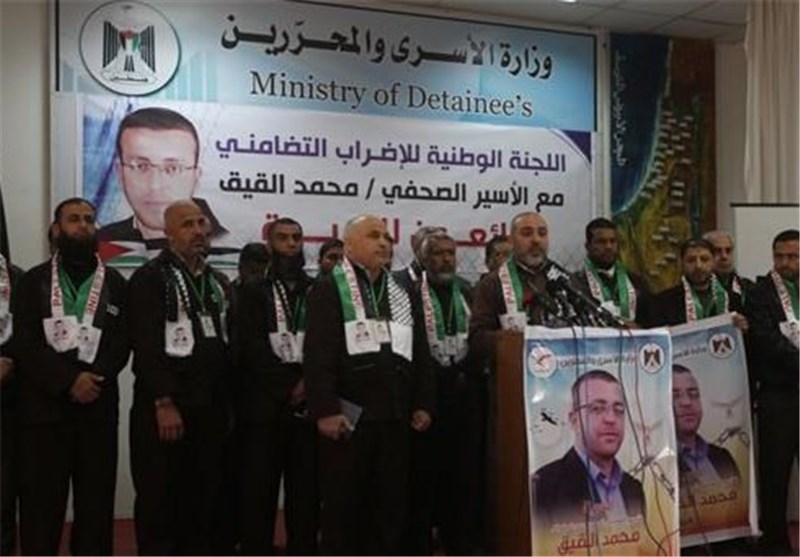 Palestinian activists in Gaza are on the fourth day of a hunger strike in a show of solidarity with journalist Mohammed al-Qiq, who has been refusing food for over two months in an Israeli jail.
The six-day hunger strike, which was organized by the National Committee in Solidarity with al-Qiq, will last until Thursday.
Journalists, officials, former prisoners and former hunger striker Ayman Sharawneh are taking part in the protest.
The committee urged Palestinian President Mahmoud Abbas to exert pressure on the Tel Aviv regime through the international community and secure the release of Qiq, Press TV reported.