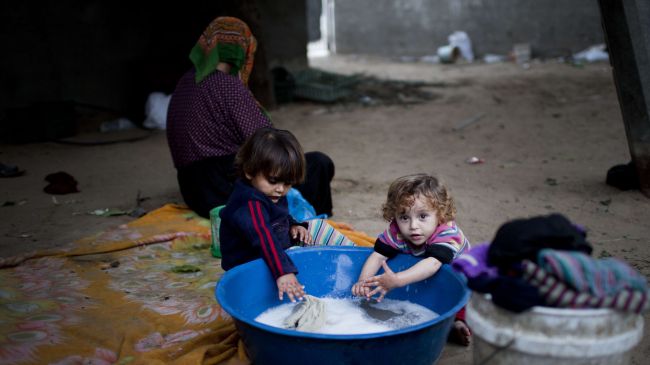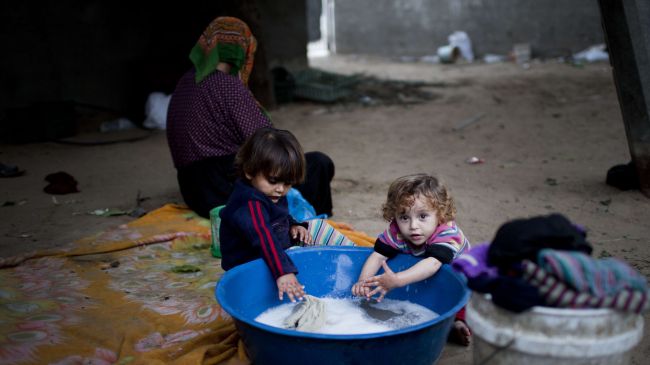 The United Nations has warned against the deteriorating humanitarian situation in the Gaza Strip.
UN Humanitarian Coordinator for the Occupied Palestinian Territory James Rawley said on Thursday, "After 12 months the initial hopes for a significant improvement on the ground have not been realized."
The UN official made the remarks as he visited Gaza to mark the first anniversary of the Israeli war on the blockaded sliver.
More than 160 Palestinians died and some 1,200 others were injured in the Israeli war on November 14-21, 2012.
"In fact I am sorry to report that situations for Gaza's 1.7 million people is worse than it was before the hostilities a year ago" Rawley stated, warning against the fuel and energy crisis in the coastal enclave.
UN Relief and Works Agency for Palestine Refugees (UNRWA) Robert Turner has criticized the Egyptian military for its crackdown on the underground tunnels near the border with Gaza.
"The closures of the tunnels has led to a near total collapse of private sector constructions," Turner said.
In recent months, fuel and electricity shortages in Gaza have worsened as the Egyptian military has blocked supply tunnels leading into the region. The underground tunnels serve as a lifeline for the Gazans.
The international aid agency Oxfam says the people residing in Gaza are still "trapped under the Israeli blockade and largely cut off from the outside world" a year after a truce between the Palestinian resistance movement Hamas and the Israeli regime, which ended the war on November 21.
Gaza has been under the Israeli siege since 2007.
The Palestinian Non-Governmental Organizations Network (PNGO), which represents more than 130 Palestinian civil society organizations, has called on the international community to end the continuous Israeli siege.