Palestine
Gazan establishes museum telling the history of 7 civilizations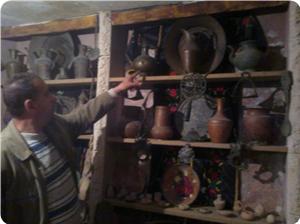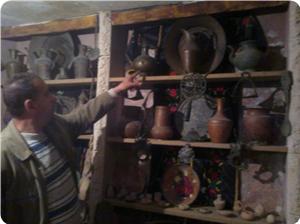 The citizen Marwan Shahwan established a personal museum at an area of two hundred meters in the basement of one of the houses in the city of Khan Younis, to the south of the Gaza Strip.
Shawan told PIC's reporter that for over 30 years, he has collected more than ten thousands of artifacts and mummified animals and birds, and then arranged them in the basement to turn it into a museum.
The museum includes a wide variety of pottery vessels from different historical periods, and various forms of agricultural tools as well as baskets, different handcuffs, saddles, and locks.
Part of the museum was allocated to the old means of combat; including the war drums, shells of catapult, spears, swords and shields, as well as weapons and pencil boxes that date back to the British mandate.
Marwan Shahwan has also included in his museum an area for the Palestinian heritage in which he arranged old Palestinian clothing, utensils and furniture, in addition to musical instruments used in popular events and weddings.
Shahwan said he had participated in several local exhibitions organized by the Ministry of Tourism and Antiquities, and had received many certificates of honor for his commitment to save the Palestinian heritage from disappearing.
He expressed his hope that his museum will find the support and will be moved to somewhere else more suitable.