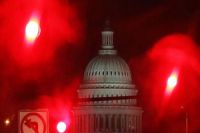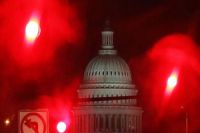 Emerging from a defeat following a political impasse that resulted in a 16-day government shutdown, several conservative Republicans say their next political target is Barack Obama's signature health reform law.
Just one day after a bipartisan deal reopened the government and saved the US from an unprecedented default on its debt, several GOP leaders said they would renew efforts to stop the Affordable Care Act, commonly known as Obamacare.
House Energy and Commerce Committee leaders have also called for an October 24 hearing to scrutinize the implementation of Obamacare.
On Wednesday, a short-term bill, which was brokered by Senate leaders, was approved by both chambers of US Congress just hours before Washignton would have exhausted its ability to borrow money and sixteen days after the US government shutdown began.
The bill, which raises the debt ceiling until February 7 and funds the government until January 15, was signed into law by Obama shortly after midnight.
According to a recent Gallup poll, 60 percent of Americans say their country needs a third major party because the Democratic and Republican parties do such a poor job that they cannot adequately represent the American people.