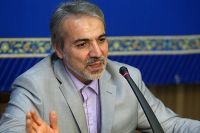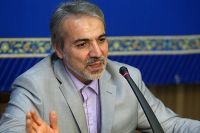 Iran will never accept to join the cooperation formed by the US and its allies against the Islamic State of Iraq and the Levant terrorist group.
Iranian Government Spokesman Mohammad Baqer Nobakht said this on Wednesday, however adding that, Iran will certainly continue its aid and assistance to the Iraqi nation and government.
Addressing a press conference after a cabinet meeting here in Tehran on Wednesday, Nobakht reminded Iran's quick assistance to the Iraqi people when the US had not even taken any position against the ISIL, and stressed, "Definitely, no one will approve that our military forces act under the US command."
He stated that the American officials have tried hard to appease their Iranian counterparts and encourage them to join the (US-led) anti-ISIL coalition, but to no avail.
"We fulfill our duties vis-à-vis the Iraqi Kurdistan Region and also the Iraqi government which is not understandable for the Americans because it is in line with our national interests," Nobakht said.