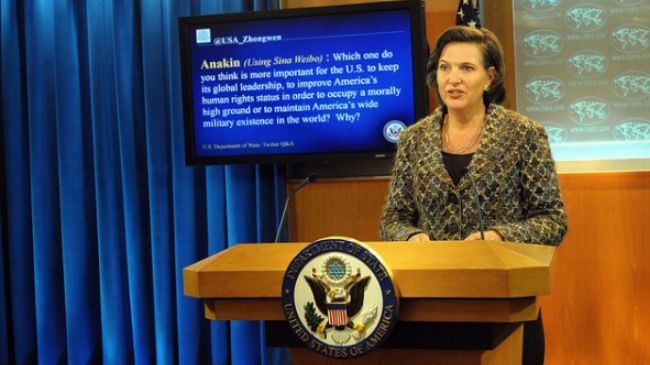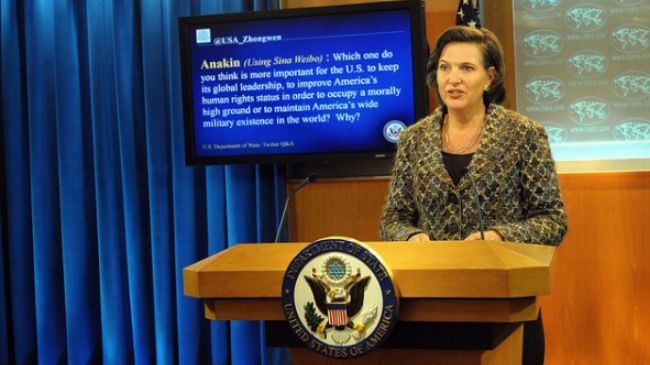 The United States has once again said it will consider military assistance to U.S-backed and financed armed groups fighting the Syrian government in an effort to put pressure on President Bashar al-Assad to give up power.
US officials say "additional measures" might have to be considered if the Syrian president does not step down.
"If we can't get Assad to yield to the pressure that we are all bringing to bear, we may have to consider additional measures," said US State Department spokeswoman Victoria Nuland, but she declined to elaborate on what those measures might be.
In recent days, US officials have increasingly spoken out against Damascus and some US politicians have called for arming the Syrian opposition.
On Monday, senior US Senator John McCain said it is time for the international community to provide increased assistance to the Syrian opposition.
"There are ways to get weapons to people who are fighting against this kind of oppression, we showed that in Libya," McCain told reporters on a visit to al-Qods (Jerusalem).
Secretary of State Hillary Clinton has also pledged to talk Russia and China into changing their positions on Syria.
President Assad said on Monday that some foreign countries are fueling unrest in Syria by supporting and funding armed terrorist groups fighting against the government. He said that they are blocking attempts to end months of unrest in the country and preventing it from treading the path of reforms.
Syria has been experiencing unrest since mid-March 2011. Many people, including security forces, have been killed in the unrest. Damascus blames "outlaws, saboteurs, and armed terrorist groups" for the unrest, asserting that it is being orchestrated from abroad.