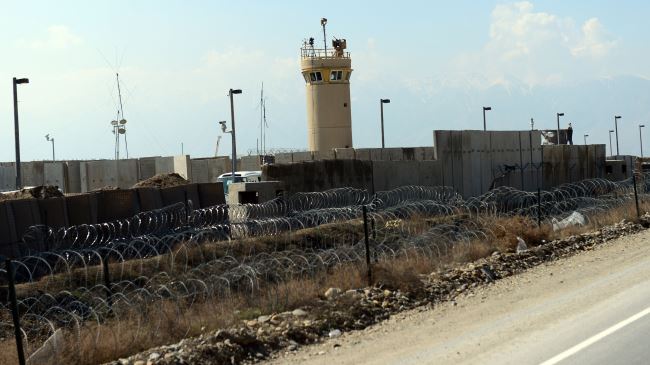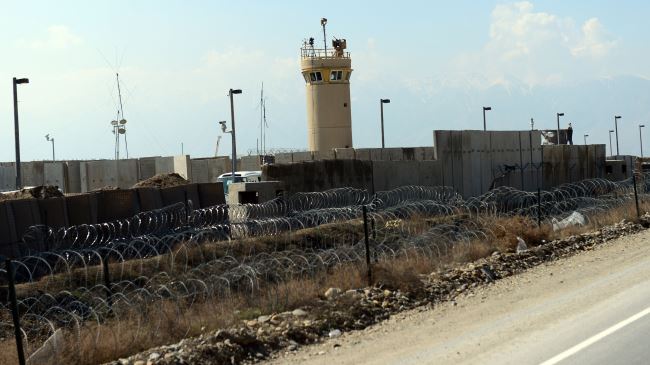 Suspected Taliban militants have launched a rocket attack on the biggest US military base in Afghanistan.
The insurgents say they fired several rockets at Bagram airbase in the eastern province of Parwan late Friday.
Police officials on Saturday confirmed the assault, adding several Taliban prisoners inside the base were injured in the attack.
There has been no word yet on possible US casualties there.
Taliban spokesman Zabihullah Mujahid claimed responsibility for the attack, saying, "Our target was the US base, not the prison."
"But unfortunately the rockets hit the prison and a number of the prisoners were injured. The responsibility goes to the Americans because they built the prison next to the base," Mujahid said.
Bagram is home to thousands of US military personnel and civilian contractors.
The airbase has come under numerous rocket attacks since it was set up by the US army after it invaded Afghanistan more than eleven years ago.
Violence in Afghanistan has been on the rise in recent months despite the presence of tens of thousands of US-led foreign forces in the war-weary country.
More than 3,470 US-led troops in Afghanistan have lost their lives since the 2001 invasion — which was launched with the official objective of curbing militancy and bringing peace and stability to the country.
The offensive removed the Taliban from power, but years into the invasion, insecurity continues to rise across the country.