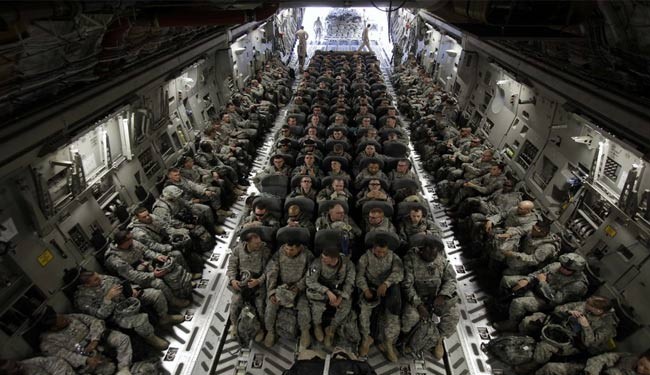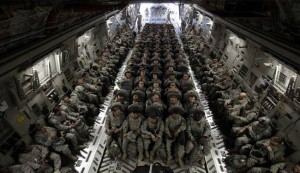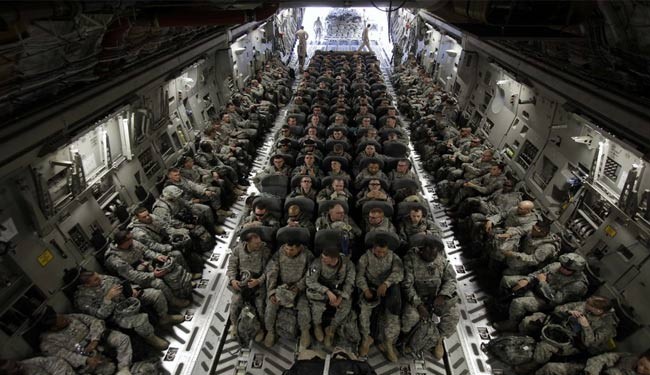 Washington says it is demanding legal immunity from the Iraqi government for American military forces that it plans to deploy to the country in face of organized military attacks in parts of Iraq by foreign-backed ISIL terrorist elements.
Pentagon spokesman John Kirby told reporters on Friday that the Department of Defense will ensure that Iraqis provide the immunity in writing.
"I can assure you we will have those protections," Kirby said, adding that US officials are negotiating with the Iraqi government about the issue.
Baghdad's refusal to grant immunity to thousands of US troops, who were to remain in the country beyond 2011 under the pretext of training local forces, compelled Washington to pull out all troops from Iraq.
Under pressure from Washington, Iraqi political leaders had agreed to allow some of the US forces to stay longer for "training" purposes, but refused to shield them from prosecution. As a result, that residual force was never deployed.
According to a 2008 bilateral security accord, known as the Status of Forces Agreement (SOFA), all the US troops left the country by December 2011.
Kirby said the US does not need a SOFA-like agreement, but he was unspecific about the type of written accord Washington is seeking now.
"I'm confident that the legal protections that are needed will be in place," he said.
This week, US President Barack Obama approved the deployment of hundreds of special operations forces into Iraq to help Baghdad halt the advances of the militants of the al-Qaeda-linked Islamic State of Iraq and the Levant (ISIL).
The ISIL militants have taken control of some key northern Iraqi cities including Mosul, the country's second-largest city, and Tikrit, the birthplace of former Baathist dictator Saddam Hussein.
The militants, who have posted pictures of their atrocious acts against Iraqis online, have vowed to continue their offensive towards the capital Baghdad but Iraqi armed forces have advanced toward their strongholds.
Iraqi Prime Minister Nouri al-Maliki has said that the country's security forces would confront the terrorists, calling Mosul seizure a "conspiracy."
He has blamed Saudi Arabia and Qatar for the crisis and growing terrorism in his country, denouncing Riyadh as a major supporter of global terrorism.