Korea
North America
Great Satan US dreams N Korea to ship out nukes, missiles ahead of Trump-Kim summit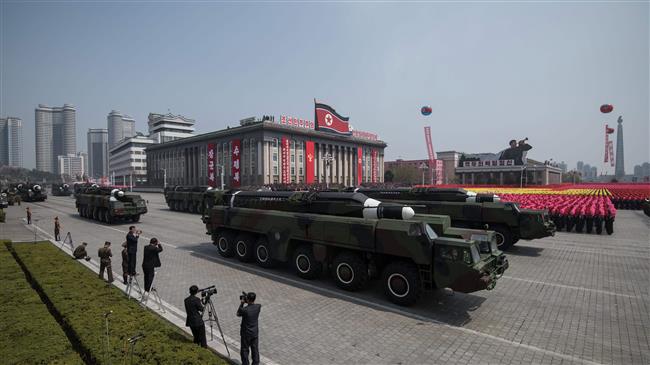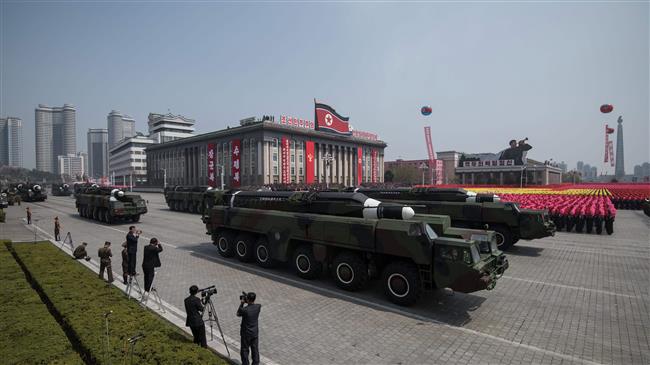 The United States has asked North Korea to move all of its nuclear warheads out of the Korean Peninsula before the June 12 summit between President Donald Trump and the North's leader Kim Jong-un, officials say.
The matter has been discussed during the recent preparatory talks between the two sides, Japan's Kyodo news agency reported Sunday, citing unnamed US officials.
According to the officials, Pyongyang has been reluctant to ship out its estimated 20 warheads along with its intercontinental ballistic missiles (ICBMs) out of the country.
Kyodo, however, wrote that Kim had offered to ship out some of the missiles that were capable of hitting the US mainland.
The officials said if the two sides fail to reach an agreement at this stage, the matter will be discussed and decided by the two leaders once they meet.
American officials have also discussed possible plans to scrap weapons-grade plutonium, highly enriched uranium and other weapons-related material that North Korea might have.
All of these are part of Pyongyang's commitment to denuclearize. The North dismantled its sole known nuclear test site on Thursday in an array of explosions.
The Punggye-ri test facility has been the staging ground for all six of the North's nuclear tests, including its latest and by far most powerful one in September last year, which Pyongyang claimed was an hydrogen bomb.
American and North Korean officials have held talks at the border between North and South Korea amid preparations for a summit between the two countries' leaders.
However, the US says Kim needs to do a lot more to earn its trust. The Trump administration says the denuclearization must be verifiable and irreversible.
'North not likely to give up all nukes'
Meanwhile, a former US nuclear negotiator said Sunday that Pyongyang was not likely to get rid of its entire nuclear weapons stockpile.
Victor Cha, former Asia director on the White House National Security Council,  could pave the way for more constructive ties but it was not likely to yield Trump's ideal outcome.
"In terms of the substance, the key issue is, are they going to give up their nuclear weapons? And I think, unfortunately, the answer is no," Cha told NBC News.
"I mean, 56 years ago the North Koreans started landscaping the area where they built this nuclear program. And on December 12 of last year they said we've accomplished what we wanted. So three months later they're all of a sudden going to give it all up? It just doesn't make a lot of sense to me," he explained.