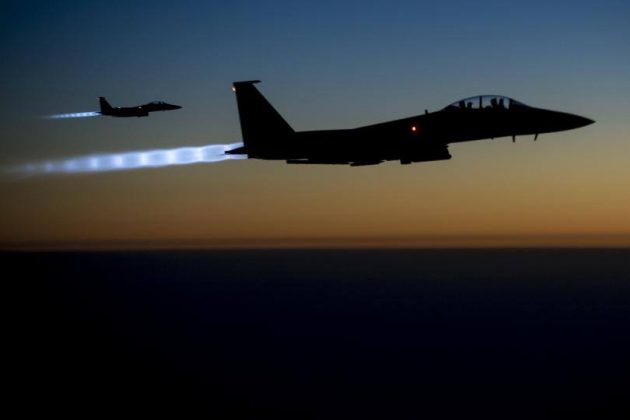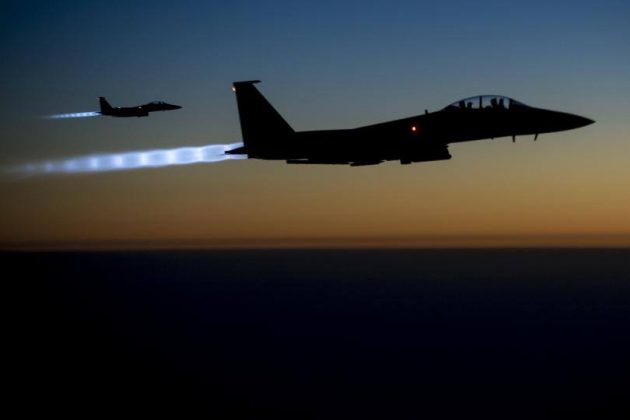 The airstrike comes as another crescendo in a series of attacks on the Syrian province Deir Ez-Zor this month.
The previous strikes on the area have prompted the Syrian government to address the UN to settle the issue, as there were reports about use of banned white phosphorus.
The US-led coalition jets bombed targets in the town of Al-Shafa in the eastern Syrian province of Deir ez-Zor, the official Twitter account of Al Mayadeen TV channel said on Tuesday.
This comes two days after another airstrike in the village of Al-Sousse, situated in the eastern suburb of the city of Deir ez-Zor, which reportedly killed 5 civilians, including two children.
Earlier this month, Damascus accused the US-led coalition of violating international law and killing civilians in a letter to the United Nations, saying that Washington wasn't fighting terrorism in the country. The Syrian Foreign Ministry urged the United Nations to launch an investigation into a deadly airstrike carried out by the coalition in Deir ez-Zor, in which 62 people were killed and dozens injured.
The statement followed a series of bombings of the town of Hajin, which, according to Syrian news agency SANA, included the use of white phosphorus. A coalition spokesman denied the use of the prohibited material.
The US-led coalition has been operating in Syria against terrorists since 2014 without receiving any authorization from either the UN or the Syrian government.