The US government's move in upgrading the status of the so-called Syrian National Coalition (SNC) is part of Washington's dangerous geopolitical games in the Middle East, an analyst tells Press TV.
Lawrence Freeman was speaking to Press TV after the US said it would recognize the representative offices of the SNC as a diplomatic foreign mission.
"We are not helping the people. We are involved in regime change, geopolitical games that are very deadly and very dangerous," said the Executive Intelligence Review (EIR) analyst.
He described the move as "a formal political support" for a militant group fighting the government of Syrian President Bashar al-Assad.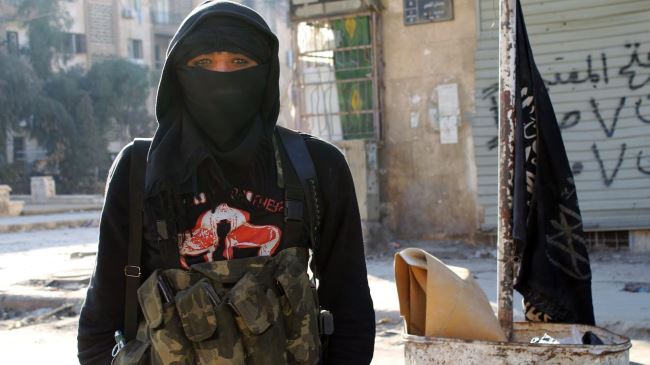 "We don't even know how much money is being spent to Saudi Arabia, Qatar, and other forces with the US, you know arming the insurgents. But clearly they are on the defensive and US is doing what it can, it believes, to promote their cause, which would actually be very bad for the Middle East," said Freeman.
He said the diplomatic recognition for the SNC is "a very real concern", adding that the administration of President Barack Obama "will be the worst possible government."
Freeman said the US policy of "regime change" in Syria has failed, leaving hundreds of thousands dead and millions displaced.
"The United States is looking at a failed policy toward Syria. The forces of the government of President Assad have been making significant gains," said the analyst.
Harf also said the administration of President Barack Obama is with the Congress to increase non-lethal aid – which includes communications equipment, medical aid, vehicles and food rations – to the SNC by USD 27 million, bringing total assistance to USD 287 million.