Iraq
Middle East
North America
Great Satan US Pressuring Iraq to Cut Ties with Iran, Resistance Front
The US is exerting much pressure on Baghdad to severe relations with Iran and the resistance front, a prominent Iraqi analyst said.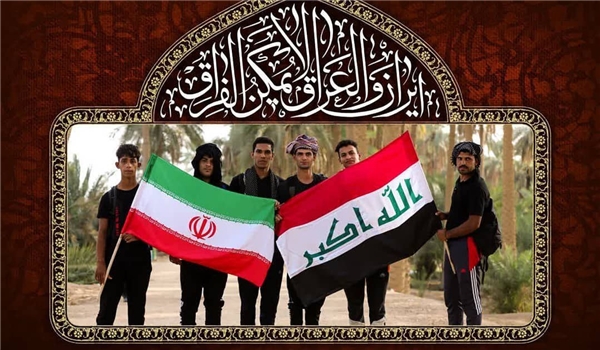 Sabah al-Akili told the Arabic-language al-Ma'aloumeh news website on Wednesday that the US administration has conveyed its message to the government of Adel Abdul Mahdi, the Iraqi prime minister.
"The US is bargaining with Iraq to warn it that either Iraq should be the US ally and leave Iran alone or expect widespread chaos in the country," he added.
Al-Akili also said that Washington has also exerted pressure on Baghdad to dissolve Hashd al-Shaabi (popular forces) and distance from the resistance front.
An Arab paper reported on Monday that US Vice-President Mike Pence could not accomplish his mission in Baghdad to coax the Iraqi officials into taking a hostile position towards Tehran after Baghdad officials rejected meeting him.
The Arabic-language al-Akhbar newspaper referred to the last Saturday surprise visit by Pence to Iraq, noting that none of the Iraqi government officials, including Prime Minister Adel Abdul Mahdi, met with him.
Abdul Mahdi's office announced in a statement that he had a phone conversation with Pence during which the two sides conferred on the latest developments in Iraq, but there was no meeting between the two sides.
The paper said the Iraqi officials' rejection of a meeting with Pence displays the darkening relations between Washington and Baghdad as the US witnesses Iraq's tendency towards Iran.
Iraqi officials told al-Akhbar that Pence has during the phone conversation persuaded Abdul Mahdi to take distance from Tehran and decrease ties with Iran.
Meantime, another Iraqi official said that the distance between Iraq and the US has never set such a record high, adding that differences between them are increasing day by day.
Pence made an unannounced trip to Iraq on Saturday, the highest-level American trip since President Donald Trump ordered a pullback of US forces in Syria two months ago.
Flying in a C-17 military cargo aircraft, Pence landed in Irbil, capital of Iraq's semiautonomous Kurdish region, to meet with Iraqi Kurdistan President Nechirvan Barzani.
Pence spoke by phone with Abdul Mahdi after the Iraqi leader declined an invitation to meet with Pence at a US airbase when security concerns prevented Pence from traveling into Baghdad.